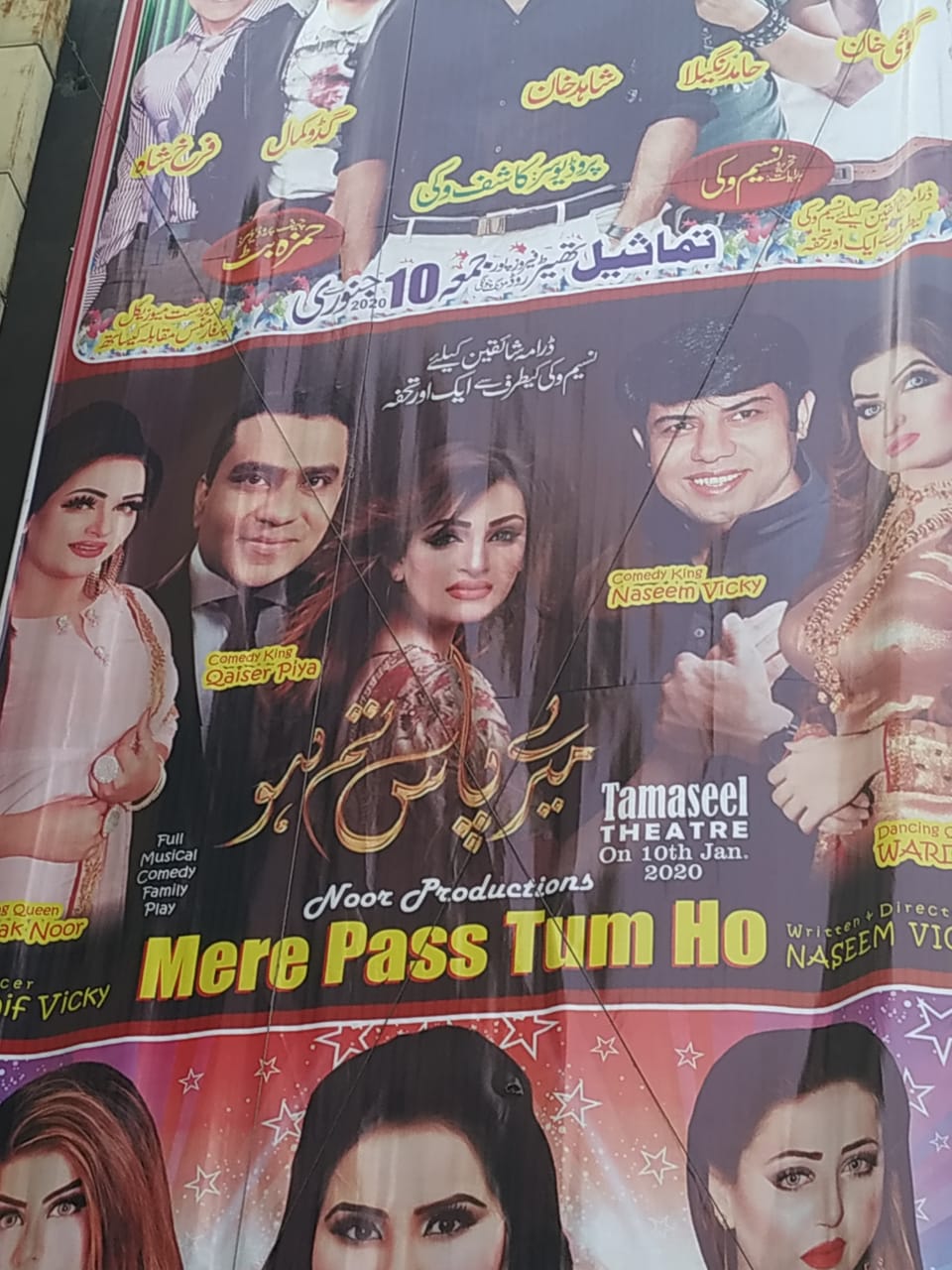 ---
LAHORE: Drama serial Meray Paas Tum Ho has become quite the talk of town through the length of its 5 month run on local TV. It seems the appeal of the serial isn't just limited to the small screen as a popular stage actor Naseem Vicky has brought the script on stage at the Tamaseel Theater in Lahore.

Produced and directed by Vicky, the stage production is a comedic adaptation of the serial and also touches upon the characters from the drama. Needless to say, it is also attracting the public in hordes – this isn't so surprising given that tickets for the show finale being screened in cinemas have been selling by the thousands across the country. Not just the general public, according to reports even celebrities are making their way to watch the production, including renowned singer Rahat Fateh Ali Khan.




"I am coming here after 28 years to watch a performance. Three decades ago I watched a theater show in Faisalabad and I remember, that was also produced by Naseem Vicky. I really liked Meray Paas Tum Ho the play, and I appreciate the performances of theater actors and actresses in it. Our theater artists are an asset for our country and they are doing beautiful work," said Rahat, who watched the show alongside his group members.

Lahore's love affair with full scale stage and theater productions is no secret, with the city boasting of a thriving theater scene with a number of popular actors and directors currently working – many of which are also a part of this particular production. According to insider reports from the Tamaseel Theater, Meray Paas Tum Ho's theater production is proving to be just as successful for the theater as you can expect from a serial that is touted as the 'biggest drama serial of Pakistan.' Throngs of people have been making their way to the theater to experience it.

The cast includes renowned stage actors including Nasir Chinioti, Fiya Khan, Gudo Kamal, Goshi Khan, Minahil, Nigar Chaudhry and others. "Beside the story of course, there is traditional theatrical dance performances incorporated into the script, as well as comedic dialogues but they are within manners and this is the reason families are coming to watch this play," shared actor Goshi Khan.

"Our purpose is to provide entertainment to the public and I've produced a number of plays in the past based on topics that were a subject of interest.  The mission is to serve and earn respect of our country. Besides that, we are working to provide happiness to the public and through this play, my team and I did our best," said Naseem Vicky.

The TV version of Meray Paas Tum Ho's final episode aired on Saturday, but not without its fair share of controversy thanks to questionable dialogues in previous episodes. In fact, a written petition was filed in court prior to the finale – an effort to ban it from being shown on the big screen.