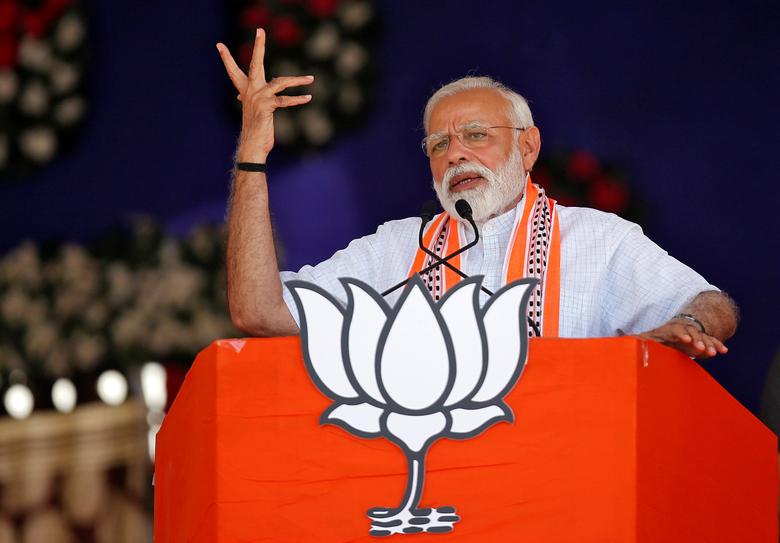 ---
KARACHI: Democracy has had a hard time the past few years. From Donald Trump's rise to US presidency to UK's surprise Brexit outcome, many democratic systems long thought to be robust revealed their vulnerability to misinformation and majoritarianism.

The year 2019, in particular, turned out to be especially alarming for India and its democratic reputation. Two moves – the curtailing of civil rights in occupied Kashmir following the unilateral removal of the disputed territory's autonomy and the introduction of laws to redefine who is and isn't a citizen – exposed its right-wing government disregard for both basic freedoms and democratic norms.


The EIU's latest #DemoIndex has been published today. The 12th edition of the report records how global democracy fared in 2019, providing a snapshot of the state of democracy worldwide. Click here to download the report: https://t.co/0QhgTLWbYn pic.twitter.com/zvzAXxqts8

— The Economist Intelligence Unit (@TheEIU) January 22, 2020


These developments have not gone unnoticed the world over, with various official and unofficial quarters repeatedly voicing immense concern. It has also cost the world's largest democracy its position on the Democracy Index, as the listing's 2019 edition reveals.

According to the index report released by UK-based Economist Intelligence Unit (EIU), India's global ranking dropped ten places to 51st place as the country's overall score fell from 7.23 in 2018 to 6.90 in 2019. The primary cause for the drop, the report pointed out, was 'an erosion of civil liberties in the country'.

"The Indian government stripped the Jammu and Kashmir (J&K) state of its special status by repealing two key constitutional provisions [articles 370 and 35A]  granting it powers of autonomy.  Ahead of the move, the government deployed a large number of troops in J&K, imposed various other security measures and placed local leaders under house arrest, including those with pro-India credentials. The government also restricted internet access in the state," it stated.

The report also highlighted the Indian government's controversial move to introduce the National Register of Citizens (NRC), which has already sparked widespread protests in various Indian cities.

"The vast majority of people excluded from the NRC are Muslims," it noted along with critics' concerns that the exercise will lead to 'demographic changes along religious lines'. "The new citizenship law has enraged the large Muslim population, stoked communal tensions and generated large protests in major cities," the report further stressed.


Just 22 out of 167 countries attained "full democracy" classification in @TheEIU's latest Democracy Index https://t.co/yGc9ABAVl3 pic.twitter.com/gKyCmHGnIl

— The Economist (@TheEconomist) January 22, 2020


Slight progress for Pakistan

Pakistan, meanwhile, showed some improvement on the 2019 Democracy Index, although the progress appeared not quite significant. The country's global ranking moved up four places to 108th place with its overall score improving slightly from 4.17 in 2018 to 4.25 in 2019.

Like the previous year, Pakistan was still classified as a 'hybrid regime' in the 2019 listing, signifying that the country still has a long way to go on its path to developing into a strong democracy. The index classifies hybrid regimes as "nations with regular electoral frauds, preventing them from being fair and free democracy."

"These nations commonly have governments that apply pressure on political opponents, non-independent judiciaries, widespread corruption, harassment and pressure placed on the media, anaemic rule of law, and more pronounced faults than flawed democracies in the realms of underdeveloped political culture, low levels of participation in politics, and issues in the functioning of governance," it elaborates.

The Democracy Index is aimed at providing a snapshot of the state of democracy worldwide. It does so by scoring 165 independent countries and two territories on five categories, namely electoral process and pluralism, the functioning of government, political participation, political culture, and civil liberties. Based on the scores, countries are classified in four categories: full democracy, flawed democracy, hybrid regime and authoritarian regime.

According to the 2019 edition of the index, 48.4 per cent of the world's population lives in a 'democracy of some sort', although a mere 5.7 per cent resides in what the EIU determines are full democracies. More than third, on the other hand, live under authoritarian rule.

In 2019, the average global score from democracy fell from 5.48 in 2018 to 5.44, the worst average score since the index was first compiled in 2006. The main causes for the drop, according to the index report, were "an increasing emphasis on elite/expert governance rather than popular participatory democracy; a growing influence of unelected, unaccountable institutions and expert bodies; the removal of substantive issues of national importance from the political arena to be decided by politicians, experts or supranational bodies behind closed doors; a widening gap between political elites and parties on the one hand and national electorates on the other; and a decline in civil liberties, including media freedom and freedom of speech."