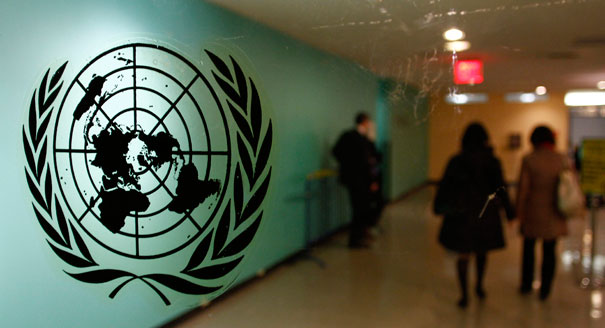 ---
Pakistan's economy will take a turn for the better from next year on the back of the reforms introduced by the government of Prime Minister Imran Khan, according to a new report on the world economic situation issued by the United Nations on Friday.

The report, titled 'World Economic Situation and Prospects 2020' stressed that the PTI government's commitment to reforms, coupled with productive investment in infrastructure and strategic capacity development, would be critical for Pakistan to find its way back to its previous growth path.

"The economy of Pakistan is expected to recover slightly from 2021 onward as increased government revenues from a tax hike allow expanded public investment and as other government reforms required by the IMF [International Monetary Fund] begin to bear fruit," said the report.

"Continued commitment to reform, combined with productive investment in infrastructure and strategic capacity development, will be critical for the country to find its way back to its previous growth path," it added.

Pakistan has been struggling with a balance-of-payments crisis and the burden of high public debt, led the government to seek an IMF package. However, corresponding fiscal tightening, high inflation and security concerns have curtailed the government's ability to address the slowdown.

"Export growth has fallen to 0.4% owing to disappointing sales of textiles, which constitute 60% of the country's goods exports. GDP [gross domestic product] growth has remained weak at 3.3% in both 2018 and 2019—well below the 4–6% range of previous years," the UN said.

In the entire South Asian region, the UN forecast that economic growth would remain below the rates seen in the recent past but, despite facing daunting challenges to sustainable development, the region might recover to 5.1% growth this year after falling to a decade-low of 3.3% in 2019.

The report particularly mentioned the region's young labour force as its greatest capital with the potential to drive the development, particularly within the Sustainable Development Goal (SDG) framework, but warned it faced "serious systemic and structural barriers to employment".

2020 will be 'year of prosperity': PM

"Across the region, young people are among those struggling the most. In Afghanistan, Bangladesh, Pakistan and Sri Lanka, for example, more than 30% of youth are 'not in education, employment or training' [NEET]," the report pointed out.

"Female labour force participation in South Asia has dwindled and is currently at 26%, compared with 52% for Latin America and the Caribbean and 58% for East Asia and the Pacific. Demographic pressures and rapid urbanisation will further compound these problems."

Global economy
The report said that the global economy recorded its lowest growth of the decade in 2019, falling to 2.3% as a result of protracted trade disputes and a slowdown in domestic investment. However, it forecast a modest acceleration in global growth, reaching 2.5% in 2020 and 2.7% in 2021.

Warning that a flare-up of trade tensions or an escalation of geopolitical tensions could derail a recovery, the report said that slower world growth "threatens to undermine progress towards eradicating poverty, raising living standards, and creating a sufficient number of decent jobs".

The 236-page report on the world economy was produced by the UN Department of Economic and Social Affairs, the UN Conference on Trade and Development (UNCTAD) and the UN's five regional economic commissions.

UN Secretary-General Antonio Guterres singled out the report's warning "that economic risks remain strong, aggravated by deepening political polarisation and increasing scepticism about the benefits of multilateralism".

The report said that in the United States, the world's largest economy, GDP growth of 2.9% in 2018 slowed to 2.2% in 2019 and is projected to fall further to 1.7% in 2020 with a slight increase to 1.8% in 2021.

On the other hand, in China, the world's second largest economy and the East Asian region's powerhouse, the economy grew 6.6% in 2018 then slowed to 6.1% in 2019 and is projected to slip further to 6% in 2020 and 5.9% in 2021, the UN said.

The report said manufacturing in the European Union will continue to be held back by global uncertainty, but this will be partially offset by steady growth in private consumption. This will allow a modest rise in GDP in the EU from 1.4% in 2019 to a projected 1.6% in 2020 and 1.7% in 2021.

The economic outlook for Africa, western Asia, Latin America and the Caribbean, and economies in transition "is clouded by relatively low commodity prices and protracted weaknesses in some large countries", the report said.
COMMENTS
Comments are moderated and generally will be posted if they are on-topic and not abusive.
For more information, please see our Comments FAQ