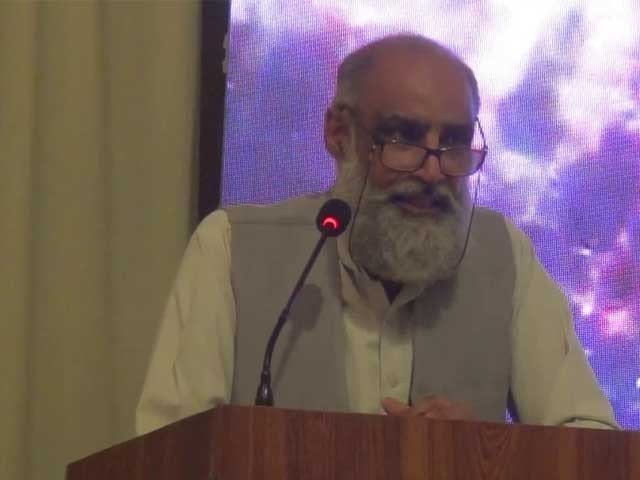 ---
ISLAMABAD: The Supreme Court (SC) was informed on Tuesday that Colonel (retd) Inamur Rahim – in custody of military authorities and an advocate for the recovery of missing persons – was part of a spy network operating in the country.

Attorney General of Pakistan Anwar Mansoor Khan claimed that the former colonel had violated the Official Secret Act 1923 by leaking information concerning the Inter-Services Intelligence (ISI) and the country's nuclear programme.

SC directs federal government to present ex-colonel in court

"He is a part of a network of spies. Some of his accomplices have been arrested while others will be detained soon," said the attorney general.

Khan said the detained advocate would be denied permission to meet family members during the investigation period.

The bench noted that on prima facie, the evidence against Rahim was conclusive and also suspended an earlier Lahore High Court (LHC) order for the release of Rahim.

Read the Official Secrets Act of 1923 here.

The high court had declared Rahim's detention illegal and had directed law enforcement agencies to release him immediately.

"The detention of Mr Inamur Rahim advocate with military authorities is declared illegal and unlawful. He shall be released forthwith," read the earlier LHC order.

The Pakistan Tehreek-e-Insaf (PTI) government had challenged the decision in the apex court.

"He should be provided legal assistance as soon as the investigation is completed."

Accepting Rahim's counsel Tariq Saad's request for time to frame arguments, the apex court adjourned the hearing for a week.

In Monday's hearing, the three-judge bench comprising Justice Mushir Alam, Justice Mazhar Alam Khan Miankhel and Justice Syed Mansoor Ali Shah had directed government to present the former army officer in court and sought a written response that should detail the reason why the issue was of 'national security' and explain why the advocate was detained.