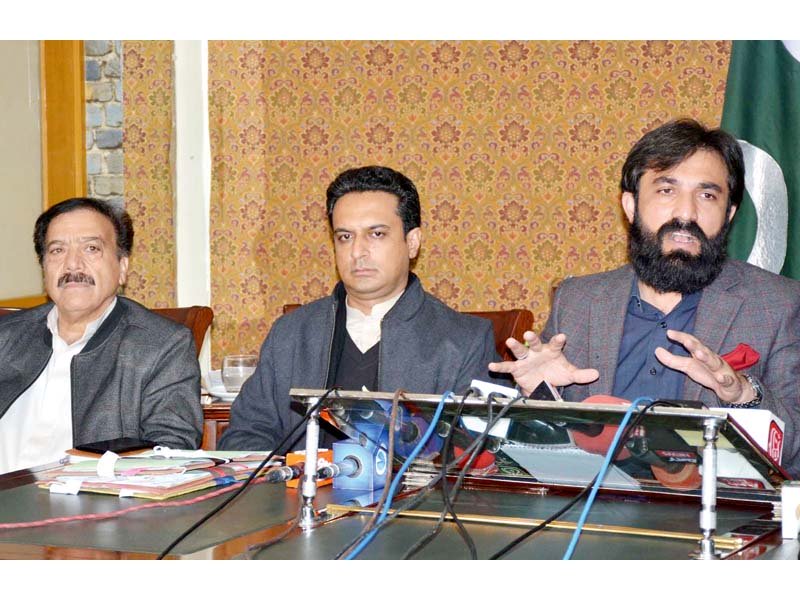 ---
QUETTA: Government departments have stepped up efforts to provide relief to the people in snowfall-hit areas of the province as highways and roads blocked with piles of snow get cleared.

The government machineries and teams have been deployed across Balochistan to carry out rescue operations.

According to details, Quetta, Qilla Abdullah, Ziarat, Kan Mehtarzai, Muslim Bagh and Kolpur received heavy snowfall on Saturday and Sunday, forcing closure of major roads and disconnecting cities from rest of the province.

The provincial government and district administrations on the instructions of Balochistan chief minister, commenced relief and rescue operations on Monday.  Assistance was sought of heavy machinery to get rid of accumulated snow.

Provincial Disaster Management Authority, Communication and Works Department and Metropolitan Corporation department deputed teams in snowfall-hit cities to restore communication and traffic flow.

According to government officials, all commissioners, deputy commissioners and secretaries have been monitoring the situation that emerged after two days of snowfall while machinery comprising small and heavy loaders and draggers is also being used to expedite relief measures.

Deputy Commissioner Major (retd )Aurangzeb Badini on Monday said people in Quetta's outskirts Nohsar, Tora Khola, Killi Zarghoon and Sara Ghurgai have been affected by the heavy snowfall however, the distressing situation in the provincial capital was under control.

Addressing a news conference, Badini said the provincial capital received 13 inches of snowfall but due to timely preparation everything was successfully being monitored.

"Following the directives of Balochistan chief minister, district administration, Metropolitan Corporation and Provincial Disaster Management Authority jointly participated in relief and rescue operations in the provincial capital," said Badini adding that at least 12 small and two giant loaders were busy in restoring traffic in the city while Communication and Works Department was also assisting with four graders.

Accompanied by Quetta Administrator Tariq Javed Mengal, DC Quetta said there were reports of difficulties in Nohsar, Tora Khola, Zarghoonabad and Sara Ghurgai areas due to heavy snowfall but the machinery on ground was fully active in restoring communication.

"All streets in the provincial capital will be restored [for traffic] as all departments concerned are participating in relief and rescue operations," the DC said.

Badini lauded the support of Frontier Corps, police and Levies force with district administration in dealing with the crisis.

It is pertinent to mention here that Government of Balochistan has declared an emergency following the blizzard and torrential downpour. 

Published in The Express Tribune, January 14th, 2020.