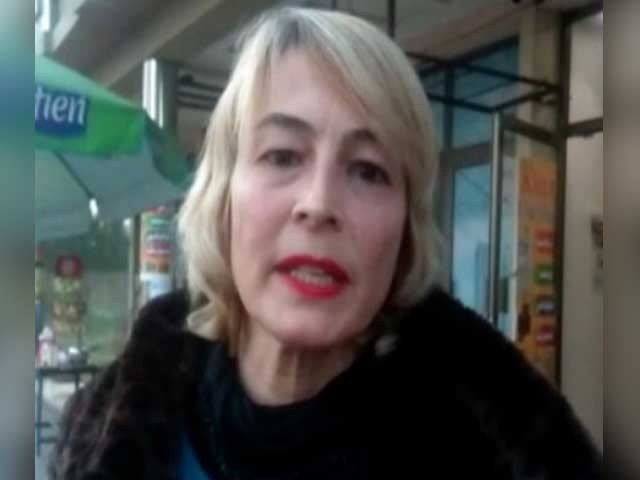 ---
A Canadian woman has alleged that her Pakistani husband ran away after siphoning off thousands of dollars from her bank account.

Annie Mary, a Canadian national, all the way travelled to Pakistan and filed a complaint against Fahad Abrar, the husband, with the Federal Investigation Agency (FIA) Cyber Crime cell in Gujranwala, Express News reported on Sunday.

The victim in her complaint has said that her husband deceived her by transferring the 33,000 dollars into the Pakistani bank accounts of his father and uncle.

Speaking to the media on Sunday, Annie said that she had embraced Islam after marrying Fahad , a resident of Sialkot, in 2017.

She said she had come to Pakistan to recover her stolen money and pursue a legal fight against the accused.

She also expressed hope that the justice will be done in her case.

Indonesian woman leaves Pakistan after being cheated by 'online lover'

In a similar incident last year, an Indonesian woman left Pakistan after being cheated by a Pakistani man, who promised her a 'bright future' in the country on a popular social networking website.

Murnianingsih Nannag Syarif, 37, had arrived in Lahore on May 13, 2019 to marry a Bahawalpur man she fell in love with on Facebook.

The said the man did not take her to his native town and tied the knot with her in the provincial capital of Punjab. However, he parted ways with the woman only after a few days into the marriage on flimsy grounds citing 'domestic liabilities'.
COMMENTS
Comments are moderated and generally will be posted if they are on-topic and not abusive.
For more information, please see our Comments FAQ