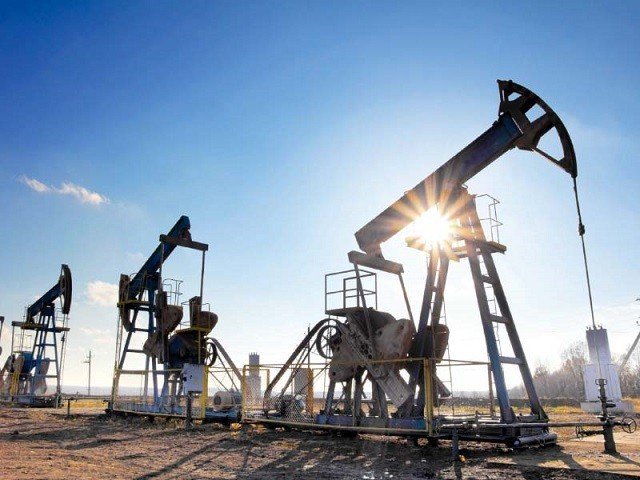 ---
ISLAMABAD: Every winter, there is gas shortage and the controversy erupts that Sindh produces more gas and it should get its due share.

The issue is complicated and has many sides to it. We will present all sides of the issue, which may provide a basis for some kind of a settlement. The main contention is that the producer province – Sindh - should get priority for the gas produced in the province, as per the constitutional requirements.

Constitution is supreme and must be respected. However, there are other legal and commercial aspects, which may also have direct and indirect constitutional provisions. We have a federal system. It may be useful to see how such issues are dealt with in other federations.

Federal systems

In federations, the energy sector as a whole is generally devolved to states or provinces. Minerals including oil and gas resources belong to the provinces generally.

However, the political ownership of resources is diluted by the role of commercial companies. All commercial contracts are to be honoured under the law. Supply contracts cannot be undone by the provincial or federal government except under extraordinary and emergency conditions.

All major decisions regarding these resources are made by the provinces. However, companies operate the facilities which are generally independent. Political decisions are based on commercial contracts and requirements of the companies.

Regulators in most federations are also in the provincial domain. However, the regulator in the developed economies is restricted only to gas and electricity distribution. Transmission of gas and electricity is regulated and non-regulated as well. In many cases, there is retail competition without regulatory controls. In the developed countries, irrespective of the federal or unitary system, electricity generation and oil and gas production is priced competitively through energy exchanges and thus beyond the regulatory control or government influence.

Case of India

Indian example would enable us to understand the issue. In India, there is a provision of joint determination. Pakistan used to have concurrent list before the 18th Constitution Amendment.

In India, provinces maintain the gas and power sector accounts, bear all deficits, provide subsidies and absorb losses, wherever required. Electricity regulators are in the provincial domain. However, oil and gas regulation is in the federal domain. GAIL India – a federally owned and controlled corporation that deals with gas transportation, mainly gas distribution – is in the private sector and its capacity charge is competitively determined through auctions. There are more than 100 gas distribution companies in India and more are coming.

There are provincial electrical boards similar to Pakistan's federal Central Power Purchasing Agency-Guarantee (CPPA-G). Most of the electrical distribution companies are provincially owned. There are hardly private distribution companies.

There are IPPs but a large number of power generation companies are federally owned. Thus, except for losses of the generation companies, most of the energy sector's financial liabilities are on provincial shoulders.

Complications in Pakistan

The situation is complicated in Pakistan as much of the energy sector is in the public sector, owned by the federation.

The federal government has all the liabilities of the energy sector. There is a circular debt of billions of rupees, which is the liability of the federal government. Similarly, gas-sector deficits are there, although mostly cross-subsidies finance them.

The issue is more complicated than it appears to be. Thus, reasonableness, accommodation and economic efficiency arguments must also be considered in addition to the constitutional requirements.

Some of the issues are as follows: Resources are developed by the federation. It is the federal market and finance that creates financial feasibility of resource development. At the time of Sui gas exploration and development, there was no market in Balochistan. There was no export possibility, pipeline or liquefied natural gas (LNG). The development of Thar coal is another example, which may not have been possible without federal support and input. Sindh government's equity input is the only example. Further development of Thar coal may also depend on the federal support.

The energy sector is integrated. Gas is also used in the power sector which supplies electricity to all provinces. Electricity and gas losses are the highest in Sindh, which have to be federally financed, resulting in circular debt, which is the federal liability. Commercial supply contracts, whether in federal or provincial domain, have to be honoured with priority. The country is mostly governed under the uniform pricing system and federal development system. Industries have been located without provincial considerations.

There can be a provincial pricing system for which much preparation and development work is required, if at all a consensus is reached on it. Finally, there is a moral question as well. Should the poor of one province suffer and not be able to cook food, while in the producer province, people may have all kinds of consumption including CNG.

However, a new problem has emerged lately with the emergence of LNG. Expensive Qatar LNG contract has made it even worse. LNG prices are almost twice those of locally produced gas.

Excess demand in Punjab is met by LNG. Sindh gas production is more than its demand. Sindh does not want to buy LNG. Consequently, all expensive LNG is to be bought by Punjab.

Gas prices are determined by the federal Oil and Gas Regulatory Authority (Ogra). Domestic sectors and small consumers get the lowest prices. It is a highly complicated situation. Gas also goes to erstwhile zero-rated sectors at lower prices. Fertiliser industry's gas tariff is highly subsidised. Both zero-rated sectors and fertilisers benefit all.

The only flexibility is in the case of CNG, which has already been differentially priced. One problem cannot be solved in isolation. Even the PPP-led federal government could not solve this issue of producer provinces' priority.

Possible solutions

Sector-specific diversion of gas from the power sector to the domestic and industrial sectors appears to be more feasible than ever before. Gas demand in the domestic sector is higher in winters. Some gas fields in Sindh become inoperative in winters for some technical reasons. LNG is also expensive in winters, costing money and foreign exchange. There are three new coal-power plants which could be utilised at full capacity in winters.

Furnace oil has become cheaper than re-gasified LNG. Furnace oil could be utilised more. Refineries are suffering on account of furnace oil. The Ministry of Energy should be aware of these issues, although some inertia is always there and is understandable. There is a proposal of weighted average cost of gas in federal circles. A seller normally averages the cost of an item received from various sources and sets the price accordingly. It makes things simple, can help in gas planning and make supplies more manageable. The net effect would be the transfer of extra cost from Punjab to Sindh.

Keeping in view the federal subsidies to the energy sector, it is argued that Sindh should be ready to absorb this cost. A diluted solution would be keeping the prevailing gas allocations for the provinces and unwilling provinces may be asked to meet excess gas demand from LNG. Direct federal subsidies, partly replacing cross-subsidies, could lower the weighted average cost and make it more bearable for the unwilling provinces – domestic sector's lifeline customers and major exporters are already financed by the federal government. There may be an opportunity to generate some resources from the fertiliser sector.

Reportedly, there is some fluff in there. The IMF and other international financial institutions have been arguing in favour of removing the cross-subsidies.

Another possible solution is the marginal provincial taxation on corporate profits in the oil and gas sector and even in the case of minerals. This is not unknown in federations. This may remove a lot of heart-burning in provinces on sharing the income from natural resources, especially in Balochistan.

Admittedly, the federal government is facing a huge deficit. Negotiations may be possible around these options.

The writer is former member energy of the Planning Commission

 

Published in The Express Tribune, January 13th, 2020.

Like Business on Facebook, follow @TribuneBiz on Twitter to stay informed and join in the conversation.
COMMENTS
Comments are moderated and generally will be posted if they are on-topic and not abusive.
For more information, please see our Comments FAQ