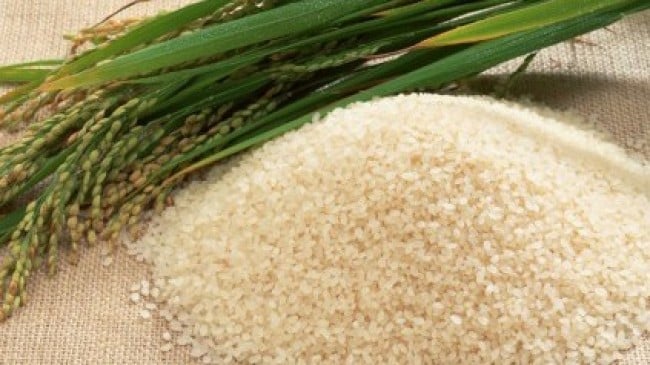 ---
ISLAMABAD: Rice exports jumped 50 per cent to 4.5 million tons in the current financial year (July-June) 2009-10, after a strategy to keep prices low helped raise demand in African and Gulf countries, a top industry official said on Monday.

A lack of government intervention in the rice business and a continuing Indian ban on the export of non-basmati rice also contributed to the rise in exports, which totaled three million tons in the 2008-09 (July-June) financial year, traders say.

"Our rice exports this year have been exceptionally good. By the end of June, our exports will touch the 4.5 million tons' mark," the Chairman of the Rice Exporters Association of Pakistan, Malik Mohammad Jehangir, told Reuters.

"We had a new strategy to keep our prices lower by $10-12 a ton as compared to others to increase volume and that worked," said Jehangir whose organisation handles the bulk of rice exports.

According to the official statistics bureau, Pakistan exported 3.65 million tons of all types of rice in the first 10 months of the year to April, a more than 66 per cent increase over rice exports in the same period last year.

Out of the total exports, the country exported about 800,000 tons of basmati rice through April, compared with more than 774,119 tons over the same period last year.

Exports of non-basmati rice rose more than 100 per cent to 2.86 million tons in the same period. Official export figures for May are not available.

South Africa, Saudi Arabia and Dubai were the main buyers while exporters were also able to sell more rice this year to Bangladesh and Sri Lanka, Jehangir said.

Thailand and Vietnam were Pakistan's main rivals in the non-basmati category as India forbids the export of most varieties to help tame high domestic food inflation.

Government purchasing of rice and paddy in the last year was aimed at maintaining stability in the domestic market in the face of a bumper crop of 6.7 million tons of milled rice.

The government did not intervene this year, which helped exports, traders say. The 2009-10 crop is estimated to be 6.5 million tons.

The government has set a rice output target of six million tons for 2010-11. Farmers have grown more wheat and cotton because of better returns, and rice output is expected to be lower next year, food ministry officials say.

Published in the Express Tribune, June 15th, 2010.
COMMENTS
Comments are moderated and generally will be posted if they are on-topic and not abusive.
For more information, please see our Comments FAQ