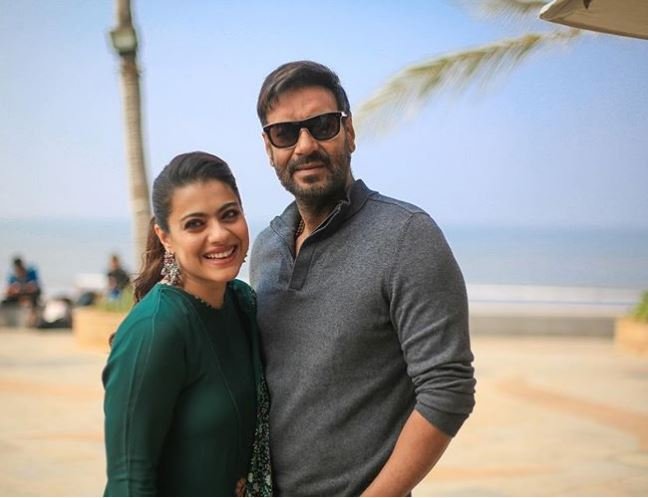 ---
According to a recent Instagram post on Humans of Bombay, renowned actor Kajol talked about her love affair with husband Ajay Devgan. While explaining how the two ended up marrying each other and what their everyday lives are like, she also revealed that she had a miscarriage when Kabhi Khushi Kabhi Gham (K3G) was released.

https://www.instagram.com/p/B7Dv_5ghj3y/?igshid=1g11f3ceacro1

The actor started off by saying, "We met 25 years ago, on the sets of Hulchul–I was ready for the take and asked, 'Where's my hero?'. Someone pointed him out - he was broodily sitting in a corner. So 10 minutes before I met him, I b*****d about him!"

She added that two became friends on set after that, although they were dating other people."I've even complained about my then boyfriend to him! Soon, we both broke up with our significant others."

She explained how none of them proposed after that but it was understood that they were meant to be together. "It went from hand-holding to a lot more. He lived in Juhu & I, in South Bombay, so half of our relationship was in the car!"

She confessed that her friends had warned her about him due to his reputation, however "he was different with me–that's all I knew" said the actor. "We'd been dating for four years, when we decided to get married. His parents were on board, but my dad didn't talk to me for 4 days. He wanted me to focus on my career, but I was firm & he eventually came around. Again, there was no proposal–we just knew we wanted to spend our lives together."

She said their honeymoon comprised of a trips to Sydney, Hawaii and Los Angeles, while they couldn't go to Egypt. Following this she added, "over time, we began planning to have kids. I was pregnant during K3G, but had a miscarriage. I was in the hospital that day–the film had done so well, but it wasn't a happy time. I had another miscarriage after that–it was tough. But eventually it worked out–we had Nysa and Yug and our family's complete."

The actor ended off by saying that she and Ajay keep doing something new and instead of romance, they rely on humour. "If I'm thinking idiotic things, it'll come out of my mouth without a filter and vice versa. Like right now I'm thinking that he owes me a trip to Egypt!" concluded the actor.

Have something to add to the story? Share it in the comments below.
COMMENTS
Comments are moderated and generally will be posted if they are on-topic and not abusive.
For more information, please see our Comments FAQ