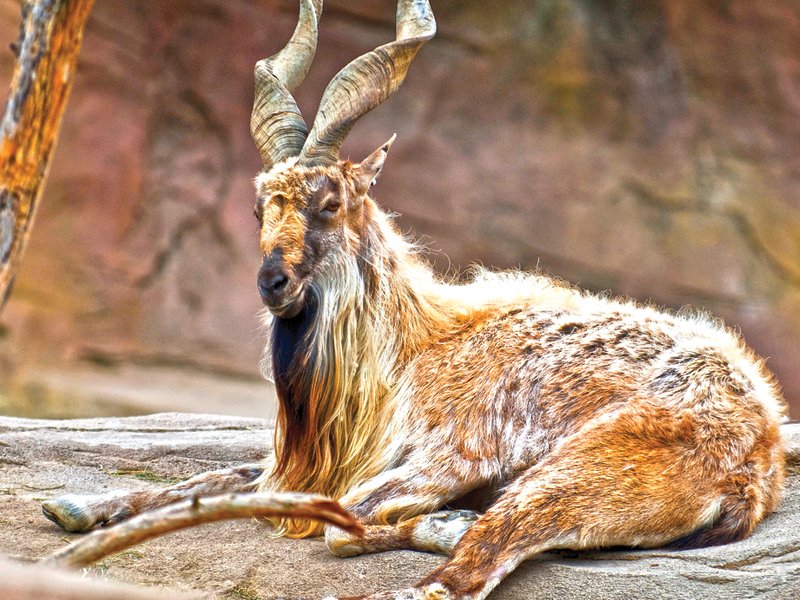 ---
KARACHI: The Sindh cabinet finally gave approval for trophy hunting, which was initially scheduled for November last year, in non-protected areas of Jamshoro and Malir, during a meeting on Tuesday. Following the cabinet's approval, it is projected that 15 aged animals will be hunted by local and foreign hunters in the above-mentioned areas this season.

Permission for trophy hunting was first granted by the Sindh government in November, 2006, and since then, locals and foreigners have been visiting the non-protected areas of the province- where hunting is permitted- every November to partake in the activity. However, it was delayed this year for reasons unknown.

"This is the first time that it [trophy hunting] has been delayed," said a community worker from a non-protected area of Kohistan, who asked not to be named. "I hope this will not affect the community in a bad way," he added, perplexed by the unforeseen delay.

In Sindh, trophy hunting began in 2006, and involves the hunting of aged Sindh Ibexes and Urials found in various areas of Sindh.

According to a wildlife expert, it is not possible to give an estimate of the total number of animals, pursued during the hunting season, inhabiting the non-protected areas. However, he confirms their presence in non-protected areas located near Sehwan, Wahid Pandhi and Gorakh Hills, over the last couple of years.

A wildlife official, however, is able to provide a rough estimate of the population of animals sought during trophy hunting in the protected areas, where hunting is prohibited. There are around 27,000 Sindh Ibexes and over 14,000 Urials in protected areas including Halalo, Pachran, Uth Palan and Mol, he shared. "Meanwhile, around 2,600 animals inhabit the non-protected areas," he said.

During the meeting on Tuesday, Sindh Chief Minister Syed Murad Ali Shah was apprised that this year, approval has been given for the hunting of five Urials and 15 Sindh Ibexes by foreigners. For each hunted Urial, they will be charged a fee of $14,000 and for each Ibex, a fee of $5,600. Meanwhile, Pakistani hunters are allowed to hunt up to 5 Ibexes, and fee for each hunted animal is fixed at Rs300,000.

"[But] this [trophy hunting] is not considered a means to generate revenue but to conserve and protect the wildlife and the natural habitat," the CM clarified at the meeting.

According to officials from the Sindh Wildlife Department (SWD), 80 per cent of the amount collected from hunters is spent on the welfare of the community inhabiting the protected areas. The communities have taken up the task of protecting the animals in these areas. The remaining amount is transferred to the government's treasury, the officials said.

Further elaborating, an official said, "The community looks after these animals and no one is allowed to hunt them [in protected areas]," he said.

As many as 124 individuals are assigned to protect the animals from the local community and each one of them is paid Rs6,000 monthly. Meanwhile, the amount, collected through trophy hunting and is allocated for the community's welfare, is spent on various projects pertaining to the installation of water purification plants, roads and bridges, provision of healthcare services and distribution of books among students.

"Sacrificing a few [aged animals] a large population [of animals] is safeguarded," the official commented. "This is wildlife science," he said, terming the system that has been in place for years a "a good management tool."

He said that an increase in the population of animals is observed since the custom of trophy hunting began, said another official of SWD, confirming that there is a total ban on hunting in protected areas monitored by the local people. "No one can hunt animals there," he claimed.

These observations are resonated by Syed Ali Shah, a conservationist and trophy hunting outfitter. Speaking to The Express Tribune, he said trophy hunting has led to a visible increase in the population of animals. "There were about 600 markhors in Gilgit-Baltistan in 1999 but now their number crosses 3,000."

Ali said believed that the trophy hunting has actually saved animals and helped increase their population. "There is no poaching because of collective benefits [acquired through trophy hunting]," he explained.

Meanwhile, officials from the Sindh Wildlife Department (SWD) avoided sharing reasons behind the delay in hunting season this time around. The conservationists and wildlife experts, on the other hand, believe that the intent behind the delay was to keep foreign hunters away from Sindh.

"I don't know the reason of the delay," said Malik Qamar, the president of Kohistan Community Welfare Organization. "We applied in November [for trophy hunting]," he added. "I cannot determine what caused the delay but I am happy that the cabinet has granted approval for [hunting, eventually]," he said.

According to an official of SWD, trophy hunting will start in the next 15 days. "We hope it's not too late," he said.

Published in The Express Tribune, January 8th, 2020.
COMMENTS
Comments are moderated and generally will be posted if they are on-topic and not abusive.
For more information, please see our Comments FAQ