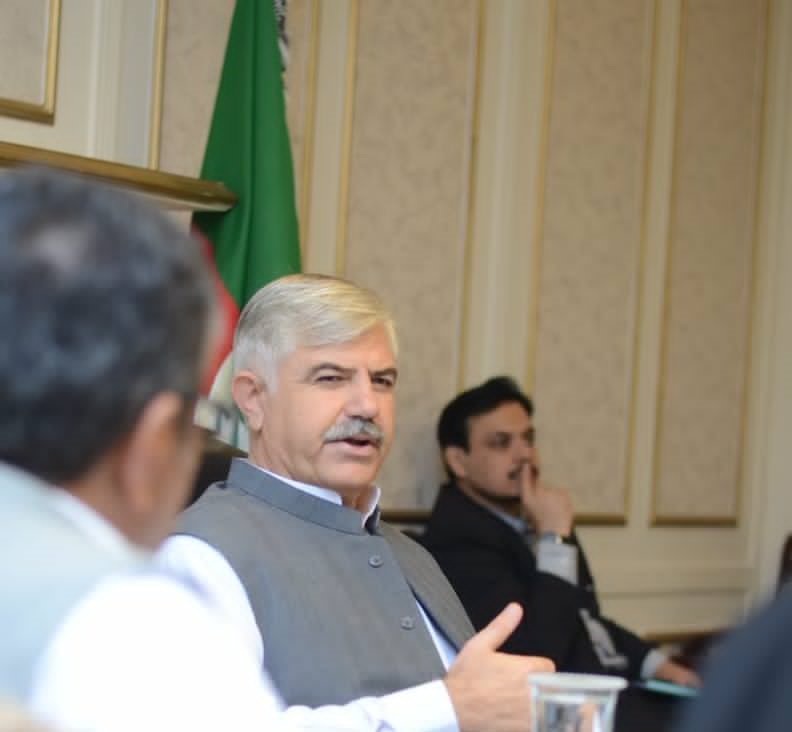 ---
PESHAWAR: Expansion of the provincial cabinet has caused resentment among the ruling Pakistan Tehreek-i-Insaf (PTI) leaders.

Sources told The Express Tribune that those included in the provincial cabinet were finalised by the Prime Minister Imran Khan and the K-P Governor Shah Farman.

After the notification of the cabinet expansion was made public, several provincial ministers, advisers and special assistants decided to resign from their portfolios, however, after intervention of the K-P Chief Minister Mahmood Khan and other senior party members of the province, they reversed their decision.

The sources further said that women members of the provincial assembly have also registered their concerns and expressed displeasures with the chief minister and party leadership that not a single woman lawmaker has been inducted in the provincial cabinet.

The health minister Hasham Inamullah Khan was replaced with the local government minister Shahram Khan because of tussle between Hasham and doctors' community, the provincial health department on Medical Teaching Institutions Act, 2018, the sources added.

Also, the sources said, Hasham had failed to achieve the pre-set goals like eradication of polio from the province and other tasks.

Several party leaders were surprised over the change in the education, communication and works, mineral and information technology portfolios.

The provincial cabinet has 16 ministers, four special advisers, 10 special assistants. The news faces inducted in the cabinet include Arif Ahmed Zai, Ahmed Hussain Shah, Ghazan Jamal, Shafi Ullah Khan, Riaz Khan, Zahoor Shakir, Ahmed Khan Swati, Taj Muhammad Tarind and Wazirzada.

Published in The Express Tribune, January 8th, 2020.