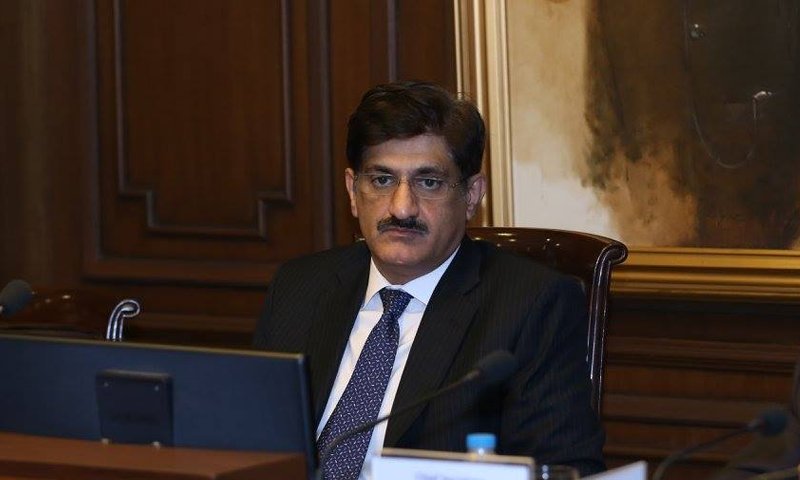 ---
KARACHI: Adviser to Sindh Chief Minister on Law, Environment and Coastal Development Barrister Murtaza Wahab has called for collective efforts to solve problems plaguing Karachi, stressing that ridding the metropolis of its myriad issues was not just the provincial government's responsibility. Speaking at a round table conference organised by the Karachi Citizens Forum (KCF) on Saturday, Wahab pointed out that cantonment boards and residents of the city were equally responsible for curbing various menaces faced by the financial hub of the country.

Speaking at the conference, aimed at initiating dialogue on 'Creating a Clean and Green Karachi through Public Private Partnership', Wahab said that the Sindh government was certain that solution to the city's problems lied in introducing public private partnership models in various sectors. Underlining its significance for Karachi's progress, he said, "We need to invest more in public private partnerships and set aside politics [and political differences] to clean the city."

He further said that Karachi's issues could not be solved until citizens too made efforts in this regard, and added that ground realities needed to be considered in order to come up with practical solutions.

Referring to the tree plantation drive initiated by the Sindh government, Wahab said that it was of immense importance that trees and plants were maintained and taken care of properly. Appreciating extensive participation of the public in the plantation drive, he said that while, on one hand, several people partook in planting trees, on the other, "many others stole the plants."

Speaking about cleaning the city of garbage piles, Wahab deflected responsibility from the Sindh government and said that cantonment boards also needed to be actively engage in cleaning garbage. "[However], neither cantonment boards, nor the Sindh government is responsible for garbage littering the city," he said, adding that "as responsible citizens people too need to abide by laws."

He complained that the Sindh government was often questioned on garbage piles openly lying around the city in areas like Defence Housing Authority and Karsaz, which fall under the jurisdiction of cantonment boards.

The barrister also pointed out that "only talking about corruption will do little to solve the problems." He said, "instead, we need to [focus on] addressing actual issues."

Later, he apprised the participants of the conference that a "master plan for Karachi is being prepared" and the chief minister has constituted a committee to work on the development of Karachi. The committee includes city's stakeholders and engineers as members, he added.

Also speaking on the occasion, Pakistan Medical Association (PMA) Secretary General Dr Qaisar Sajjad said, "Karachi first needs to be cleaned and then it will turn green, eventually." Indicated towards the rise in cases of various diseases in the city, he attributed the issue to ever-growing piles of garbage, besides other factors.

"There are [around] 30,000 garbage pickers in Karachi who contract several diseases," said Sajjad, talking about epidemics gripping the metropolis.

Dr Abdul Ghafoor Shoro of PMA said that diseases like diarrhea and typhoid were already rife in Karachi and now its residents are afflicted by drug-resistant typhoid, which is not easily cured. "The situation is worsening day by day," he lamented.

Pakistan Women's Foundation for Peace Chairperson Nargis Rahman, echoed Wahab's words as she stressed the need for collective efforts to solve Pakistan's problems. Saying that Karachi is on the brink on an environmental disaster, Rahman criticised the authorities for their neglect towards the city.

"Karachi needs a master plan that it never had," she said. "Its problems cannot be solved without a master plan," she added, and expressed hope that Wahab would take steps for getting one prepared.

She drew attention towards the dismal state of the metropolis' drainage, sewerage and garbage disposal system and rued that even educated people openly threw garbage on the streets. "Nobody here is willing to take the responsibility," Rahman lamented.

Former governor of Karachi, Kamal Azfar, however, informed the participants of the conference that three master plans were prepared for Karachi in the past and 'Karachi Improvement Act' was also passed in 1950. "We don't need new acts [and laws] but work on city's infrastructure to solve its problems," he stressed. "In this regard, empowering the mayor is also of significance," he added.

Korangi Association of Trade and Industries (KATI) President Sheikh Umar Rehan and others also spoke on the occasion.

Published in The Express Tribune, January 6th, 2020.