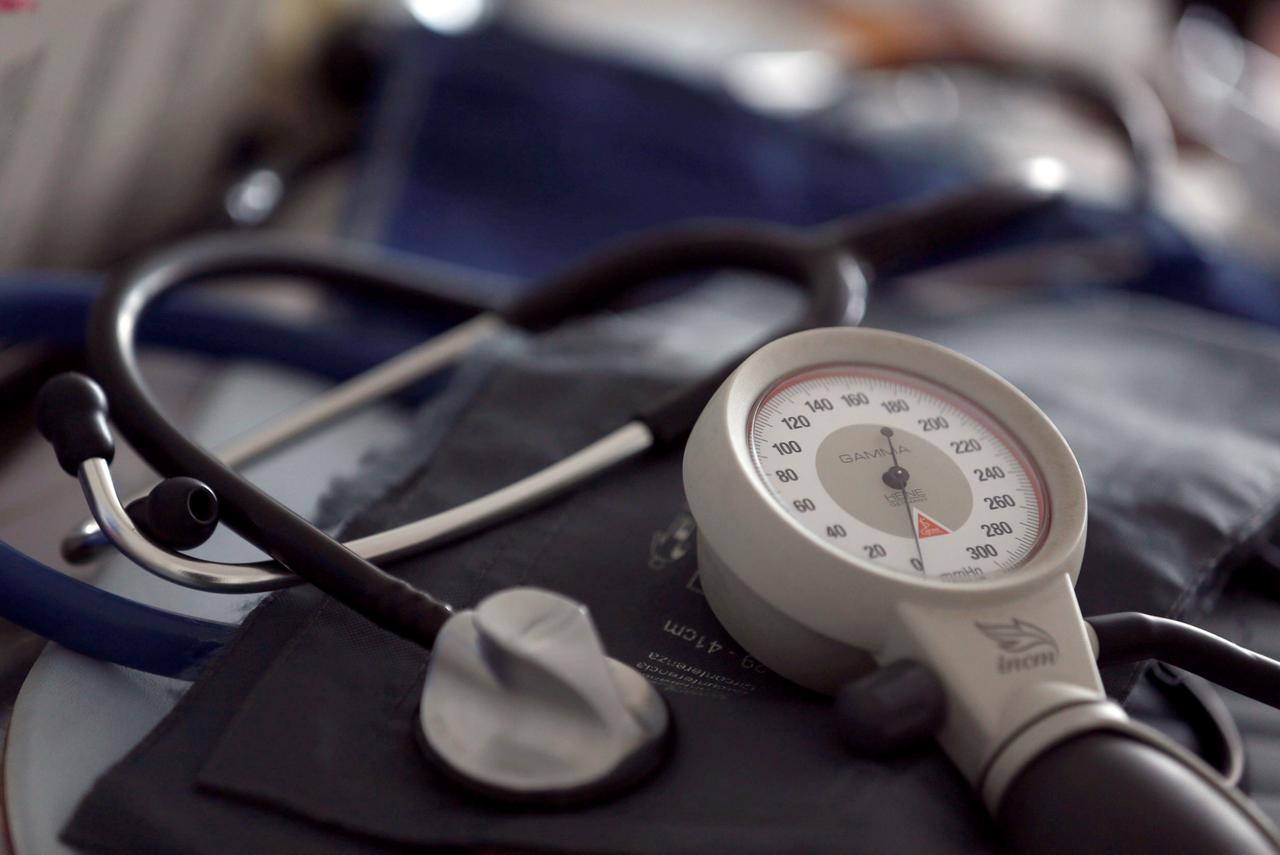 ---
KARACHI: The provision of better health facilities is considered one of the most important aspects of a country's development and economic progress as healthy populations live longer and are more productive. When it comes to Pakistan, however, public health seems to be the least of the government's priorities, so much so that the health sector of the country is on the verge of decline.

Unlike other developing countries of the world that allocate a significant portion of their GDPs to maintain and improve healthcare, Pakistan only spends two per cent of its GDP on health. After the promulgation of the 18th constitutional amendment, according to which the delivery of healthcare services was transferred to provincial administrations, the government even failed to introduce a National Health Policy to maintain uniformity.

Last year, the number of diseases in the country – including dengue, Congo virus, malaria, typhoid, measles and HIV/AIDS, among others – witnessed a sharp increase, owing to different factors, including environmental pollution, unawareness about disease prevention, consumption of contaminated food and water and the general lack of healthy eating habits among the masses. Children, in particular, became vulnerable to different viruses and fatal diseases, including typhoid and polio.

To top it all off, the government could not even provide adequate healthcare services to the nation during outbreaks and health emergencies. According to statistics, the last few years saw a 40% reduction in basic health facilities at public hospitals. Numerous complaints related to a lack of dengue-testing facilities were lodged in most hospitals, but people's grievances fell on deaf ears.

Statistics showed that at present, there are only a few thousand public treatment facilities across the country to cater to a population of 220 million people. What's more, poor governmental strategies coupled with misplaced concerns resulted in the dearth of medicines, doctors and paramedical staff, along with the shortage of hospital beds and medical machinery across public hospitals in Pakistan, a situation which only worsened with time.

Down memory lane: When devastation revisited Soomra Gali

Most common diseases and health conditions

When it comes to dengue in Pakistan, the twin cities of Rawalpindi and Islamabad were the worst-hit areas in 2019, where the disease spread like wildfire, especially during the month of September when an emergency was declared. Per statistics, more than 12,000 dengue cases were reported from the district with a death toll of 85 during the emergency period alone.

In Khyber-Pakhtunkhwa (K-P), 4,108 dengue cases were reported in 2019, out of which 2,120 belonged to Peshawar. According to Balochistan Health Department's statistics, 2,823 people were affected by the dengue virus in the province as of October. Likewise, by the end of 2019, more than 16,000 people in Sindh were found to be affected by dengue, out of which 46 succumbed to the disease.

As for typhoid, Sindh had the highest number of affected patients in 2019, with more than 25,000 children affected by the disease. Out of the total, nine patients lost their lives, while more than 15,000 cases of XDR typhoid were reported in the last three years.

Despite the government's efforts, 119 children were affected with the poliovirus throughout Pakistan in 2019, where 79 cases were reported from K-P, while 17 children belonged to Sindh.

Last year, there was also an unprecedented increase in the number of HIV / AIDS witnessed in Sindh's district of Larkana. Of the 37,000 people screened in Larkana's Ratodero tehsil, 1,200 people were tested positive, with most of them being children aged one to six years.

According to statistics, throughout the year, the rates of oral cancer increased by 10 per cent across Pakistan, while in Karachi, it was up to 30 per cent.

Many patients also became victims of dog-bites last year which lead to the spread of rabies. The situation was aggravated because of the acute shortage of anti-rabies vaccine in public hospitals. According to the data released by the District Health Information System, between January 2019 and August 2019, 11,275 people were bitten by dogs in Sindh alone.

Apart from diseases, malnutrition and the lack of basic health facilities took the lives of dozens of children and adults throughout the country. National statistics revealed that more than half of Pakistani households suffered from food insecurity in 2019, while the other half was found to be at potential risk. Across the country, 40.2 per cent of infants were reported to be suffering from stunting, while breastfeeding rate for mothers stood at 48.4 per cent, early lactation rate was 45.8 per cent and nutritional protection was 63.1 per cent.




Shortage of doctors and hospital facilities

Per statistics, there are only 223 doctors in the country to cater to a population of 220 million. Accordingly, only one doctor is available to treat 1,073 people, while the number of registered nurses is only 90,000. The condition of beds in public hospitals across Pakistan is extremely grim, with only one bed available per 1,600 people. At present, there are 963 veterinary hospitals, 2,869 veterinary dispensaries and 2,875 veterinary centres in the country.