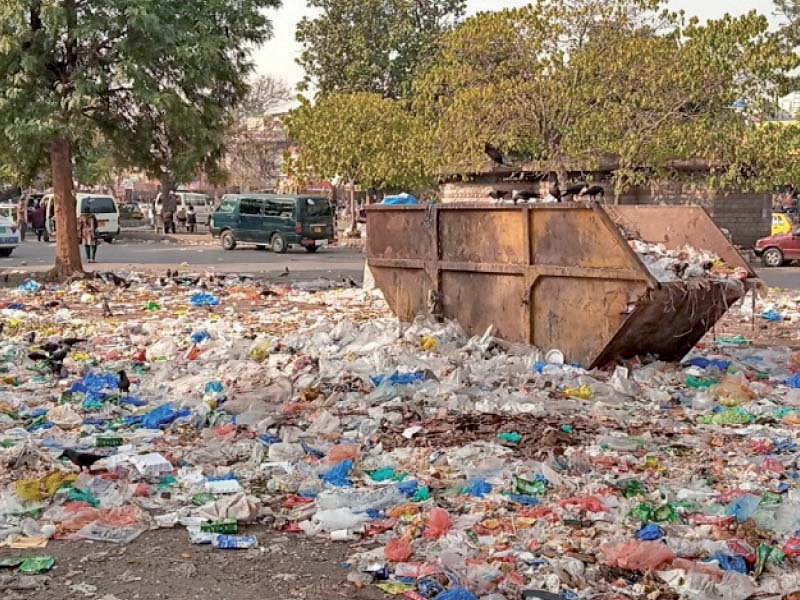 ---
ISLAMABAD: The Capital Development Authority (CDA) has released salaries of sanitary workers of Islamabad Municipal Corporation (IMC) and directed a quick clean-up of the federal capital where sanitation staff has been on strike for the past few days.

The protesting workers, however, claim they got only half month pay and no bonus and continue with their protests on various roads of the capital.

The battle of power and discord over the distribution of funds between CDA and IMC has turned many areas of the capital into garbage dumps as the sanitary workers had stopped doing their duties for the past three days over non-payment of salaries.

The IMC employees belonging to the Christian community were worried over how they would celebrate Christmas with their families with their pockets empty.

However, the sources in the Capital Development Authority (CDA) said that CDA chairman had issued cheques worth Rs300 million on Monday for immediate payment of salaries to the employees.

The CDA has awarded a cleaning contract to three contractors in nine sectors of Islamabad.

Meanwhile, the IMC Director Sanitation Sardar Zamri told The Express Tribune on contact that the sanitary workers had stopped working for three days owing to the non-payment of salaries. He added that the markets and neighborhoods in the federal capital have been covered with heaps of garbage.

The official said that a cheque of Rs300 million had been cashed on Monday after which the IMC cleaning staff would be paid Rs15,000 in November's salary along with Rs5,000 Christmas allowance.

He said that employees receiving salaries were being ordered to go on duties so that the garbage could be removed and the city got cleaned again.

The official asserted that a special cleaning operation was starting from Tuesday morning and it was expected that the heaps of garbage across Islamabad would be cleaned by evening.

When the official was asked that how the Christian employees would celebrate their religious event if they remained busy in cleanliness operation,  the official admitted that though it was a difficult situation they would deploy sanitary workers shift-wise so that the cleaning work did not stop.

Meanwhile, the sanitary workers staged a protest on different through fares across the federal capital against payment of fewer salaries after a delay of three months.

The protesters blocked Kashmir Highway, Jinnah Avenue, Faisal Avenue, and Police Lines Road.

Further, the protesters asserted that they were being paid Rs7,500, half of their monthly salary, after non-payment of salaries for three months.

Published in The Express Tribune, December 24th, 2019.
COMMENTS
Comments are moderated and generally will be posted if they are on-topic and not abusive.
For more information, please see our Comments FAQ