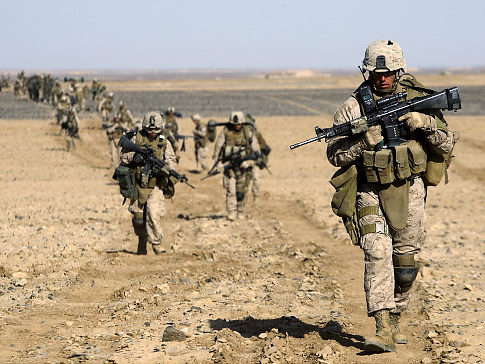 ---
Last week, in my article, "US and Afghanistan — Truth be Damned", findings of the US Special Inspector General for Afghanistan Reconstruction (SIGAR) detailing the causes of US failures in Afghanistan and published in The Washington Post on December 9, 2019, as the "Afghanistan Papers", were discussed. This week, Pakistan-specific incriminations in the Papers will be analysed.

The Papers highlight that the "Bush administration compounded its early mistake with the Taliban [not engaging them earlier] by making another critical error — treating Pakistan as a friend." This is an interesting argument and line of thinking. An underdeveloped country breaks ties with its neighbour — the Taliban, whom nobody with all the military might has been able to wish-away during the past 18 years — hands over Taliban officials besides other wanted personnel to the US disregarding international protocols; undertakes joint operations with the US military; creates fissures within its society by owning an unpopular war that never belonged to it. And yet in the final analysis, it is a friend with skepticism at best. This is US hubris at its worst. As far as the Bush administration not engaging the Taliban early-on is concerned, Islamabad had consistently urged successive US administrations to engage the Taliban politically — an advice that took nearly two decades to sink in.

Pakistan under president Gen Musharraf gave blanket permission to the US military to use the air corridor, air base and "let the CIA track al Qaeda leaders in Pakistani territory". Expecting Pakistan to eliminate the Taliban, which the US and 49 other powerful nations failed to overpower, is hypocritical. Yes, Pakistan had a different strategic construct that was sensible, conforming to its national interests, compatible with the geo-strategic realities and clear from US/NATO naïveté. After nearly two decades of futile war, Pakistan stands vindicated.

Papers inform us of the greater confidence reposed by US presidents in Gen Musharraf but accuse Pakistan of the "double game" in 2002-03. The testimony by Marin Strmecki, a senior adviser to Rumsfeld, reflective of this accusation is simply based upon a poor understanding of Pakistan's national security paradigm. In a complex war entailing multiple and politically risky coalitions, senior partners need to develop a coherent and clear understanding of what smaller partners can and cannot do, and respect these limitations. This is the art of strategy. Asking perpetually to "do more" can be counter-productive as it produces short-term and enforced fixes.

Strmecki felt "… the Afghans, and [President Hamid] Karzai himself, are bringing this [Pakistan's ostensible duplicity] up constantly even in the earlier parts of 2002", but "they are meeting unsympathetic ears" because of Pakistan's help on al Qaeda, so consequently, "there is never a full confronting of Pakistan in its role supporting the Taliban". This is a typical "escape argument" by the ranking officials manipulated by the anti-Pakistan Afghan lobby in a futile effort to shift the blame for their failures, in an undertaking that was doomed from the beginning.

The Papers quote another unnamed former White House official interviewed in 2015, marveling at the billions of dollars given to Pakistan to help fight terrorism, lamenting, "Yet Pakistani military and intelligence leaders never stopped supporting the Afghan Taliban and giving sanctuary to its leaders". It would be beneficial for the official to note that Pakistan, like most coalition partners, was entitled to the "cost of war" proceeds. And what Pakistan did receive during this timeframe (approximately $25 billion), is peanuts compared to the cost paid by the government, military and people of Pakistan in human life (over 75,000 casualties); economic and infrastructure damage (over $123 billion from 2001-2017, calculated for nine months a year); the overall psychological cost and the missed investment opportunities (exact data may never be available), etc year after year. In reality, Congress approved financial aid — military and economic — from 2002–2011 was $18 billion, out of which the Pakistani treasury received only $8.65 billion in direct payments. Most moneys were retained as fees, consultancy and equipment costs, etc. Later, the Kerry-Lugar-Berman Act 2009, controversial due to clauses objected to by Pakistan's leadership, had a financial outlay of just $7.5 billion from 2010-2014, with $1.5 billion yearly as non-military aid that was never disbursed without caveats.

The military aid also had hiccups. The night vision devices, for example, given to our security forces to enhance night-time observation and tracking capabilities were audited monthly and accounted for by the American inspectors. And the F-16 planes purchased by Pakistan with its own money had usage restrictions.

Pakistan repeatedly yet unsuccessfully asked the US and Afghanistan to block the entry of terrorists from the Afghan side, forcing Pakistan to fence the Pak-Afghan border, assuaging the mantra of "cross-border terrorism" paradoxically against the Afghan government opposition. Afghanistan continues to tolerate the Pakistani Taliban (particularly the Swat chapter), ostensibly because of its inability to evict them. Daesh, entrenched in parts of eastern Afghanistan, had no sanctuaries in Pakistan. Admittedly, families of most Afghan militants took residence in Pakistan and this remains a potent leverage over the Taliban Movement, which is being used at the urging of none other than President Trump, to find an amicable political solution and face-saving for the US/NATO from an otherwise lost war. Without this leverage, Pakistan would also be as clueless. In the intelligence world, agencies keep contacts with all and sundry and the CIA knows it and practices it.

In another interview in 2015, an unnamed official "complained that the Obama administration would not let US troops attack Taliban camps on the Pakistani side of the border". It was a saner policy by president Obama and the military leadership, as gung-ho hot pursuit operations — recommended by some junior officials with high testosterone levels — would have had disastrous implications in Pakistan, which already has high anti-US sentiment, further complicating a fragile coalition and pursuit of common objectives.

Ryan C Crocker, US ambassador to Pakistan (2004-2007), stated, "Pakistani leaders did not bother to hide their duplicity." Recounting a conversation with Gen Ashfaq Kayani, then DG ISI, while discussing the Haqqanis and Quetta Shura, he detailed, "And he [Kayani] says, 'You know, I know you think we're hedging our bets. You're right, we are, because one day you'll be gone again, it'll be like Afghanistan the first time, you'll be done with us, but we're still going to be here because we can't actually move the country. And the last thing we want with all of our other problems is to have turned the Taliban into a mortal enemy, so, yes, we're hedging our bets'." This was a pragmatic, candid and valuable lesson in Pakistan's geo-strategic compulsions for the worthy ambassador. Unable to hide the slight to his vice-regal ego, in his December 2016 interview, ambassador Crocker recommended "Trump to keep US troops in Afghanistan indefinitely and give them the green light to hunt the Taliban on Pakistani territory", to pressure Pakistan. Sadly, it was the hubris of such deeply naïve bureaucrats that landed the US in this unenviable position. And naïveté complemented by hubris is toxic.

Published in The Express Tribune, December 24th, 2019.

Like Opinion & Editorial on Facebook, follow @ETOpEd on Twitter to receive all updates on all our daily pieces.


COMMENTS (1)
Comments are moderated and generally will be posted if they are on-topic and not abusive.
For more information, please see our Comments FAQ