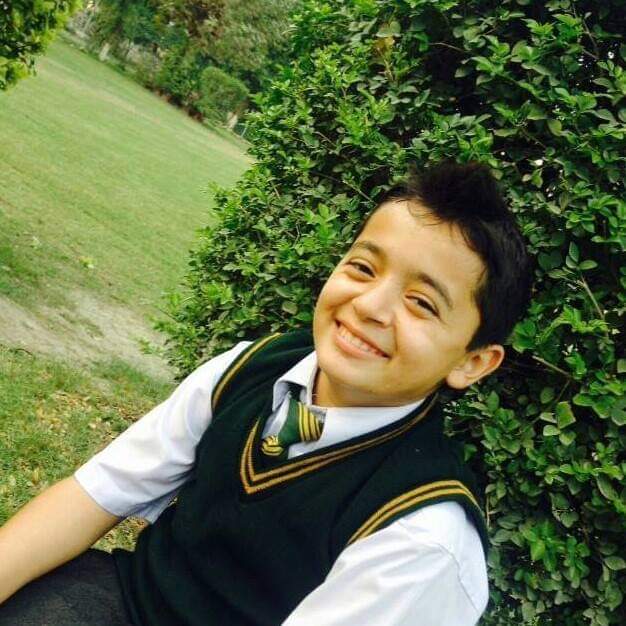 ---
PESHAWAR: He may have been too young to be considered by the military recruitment process, but Asad Aziz was always a soldier at heart.

Aziz arrived at the Army Public School (APS) with a mission. He wanted to serve the Pakistan Army as a captain. But life had something else in store for this young gun.

The 13-year-old is one of the many young students whose life was cut short, during the tragic assault, on the APS in Peshawar five years ago. That dreadful day, Dost Muhammad, his father, recalls Aziz was excited about being at school. Little did his family know that the next time they would receive him, it would be in a small wooden coffin.

Remembering APS: A trauma Peshawar simply cannot move past

Dost Muhammad said his son admired the Pakistan Army religiously. "His admission to the APS is no accident. He wanted to serve the military," claimed Muhammad, who is a fruit trader in the city.

Often, at school and home, Aziz spoke about his love for the Pakistan Army. "He watched shows and documentaries about the military," said an emotional Muhammad choking on sobs. "He was passionate about the army," Muhammad added.

Growing up, Aziz would often tell his siblings he wanted to protect them as the military protects the nation.  Even at school, he established a reputation for being someone who would one day join the military. Among other things, Aziz was an athlete who loved sports, particularly cricket.




His brother claimed Aziz was an exemplary sportsman. "He was particularly good at cricket, badminton, and won gold medals at several competitions," said Shahid Aziz.

With the abrupt death of Aziz, the family of six has lost their most prized trophy. But they are still standing strong in his memory. "I may have lost my son, but martyr never die. They live forever," said his mother.

For her, there is no closure, even after five years. "Every year around, this time I relive that day," she claimed. "I still dream of days when he was alive," she added.

His father believes, Aziz had the leadership skills required to be a military officer.  Still haunted by the untimely death of his son, Muhammad often questions the motives of those who terrorised the nation. "What did the by killing all those innocent students?"

Remembering APS: A wound that cannot heal, a winter that never left

Memories of the day that altered the fabric of the nation, and forever left a family mourning, are still fresh in the minds of many.

Muhammad said his son wanted to go places. But his journey abruptly ended with a bullet inside the auditorium at the APS on the cold December morning that jolted the nation. Muhammad hopes to see one of his sons complete the mission Aziz left. "I want to see one of my sons fulfil the dreams Aziz had."