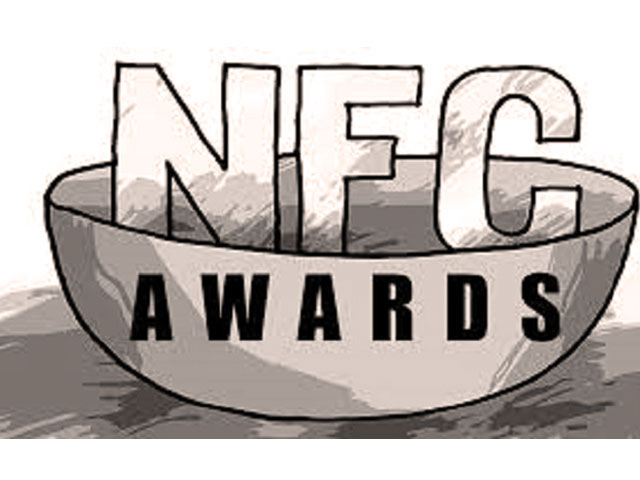 ---
ISLAMABAD: The Finance Division has proposed to the country's economic managers to make at source deduction from provincial financial shares under the National Finance Commission (NFC) Award to pay the outstanding loans acquired by provincial food departments from commercial banks.

These loans are backed by secondary guarantees issued by the Finance Division.

The Finance Division secretary made this proposal in a meeting of the Economic Coordination Committee (ECC) of the Cabinet that took place in the last week of November.

Centre releases some of K-P's net hydel profit dues

While giving the background, he said the government procures commodities mainly wheat for price stabilisation and strategic reserves. Relevant agencies and departments obtain loans through commercial banks to finance procurement and maintenance of stocks.

"These loans are repaid when commodities are sold. Trading losses, interest on loans and incidental charges are paid through federal and provincial budgets."

The finance secretary said the total debt and liabilities on commodities operations have swelled over the years significantly which were in Rs127 billion in 2008 but now stand at Rs757 billion.

"Different foods departments – Pakistan Agricultural Storage and Services Corporation (PASSCO), Trading Corporation of Pakistan (TCP), Punjab Food Department, Sindh Food Department and Balochistan Food Department – are to pay Rs757 billion outstanding loan but they have stocks worth Rs320 billion

"Hence a loan worth Rs437 billion is at risk that is obtained against government guarantees," he said.

He told the ECC that the debt was much higher than the value of commodity stocks against principle due to non-payment of trading losses, interest and incidentals. In order to finance commodities operations, more loans were obtained.

The federal government bears risks and issues additional guarantees for the purpose.

Centre, provinces spend just Rs164b on development

The Finance Division suggested that guarantees and cash credit limits for commodity operations might be issued only after approval of the ECC or the federal cabinet.

The Ministry of Food Security and Research might develop quarterly/annual financial plan for each government and agency.

It further proposed that the federal government might restrict guarantees and cash credit limits to provincial food departments to the extent of hypothecated stocks only.

The Finance Division said the stock and loan of the provinces might be gradually eliminated by required provinces to pay through budgets or borrow funds from commercial banks backed by their guarantees.

It further suggested that the federal government may be allowed to make at source deduction from the NFC transfers. The ECC noted the position given in the presentation.