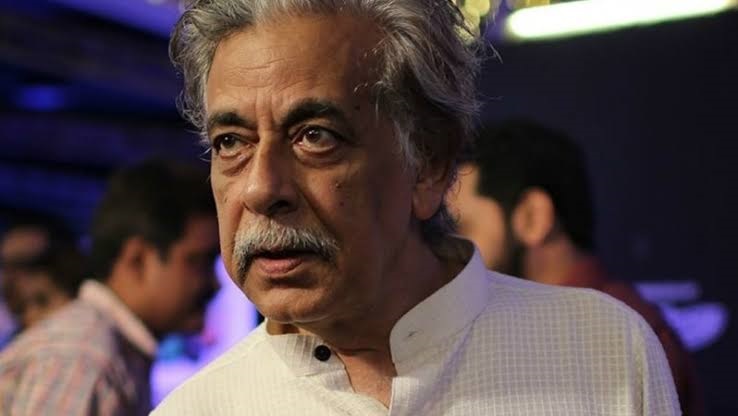 ---
KARACHI: Karachi: The cast of National Academy of Performing Arts' (Napa) next and most hyped-production, King Lear, addressed a press conference on Thursday. Lead actors Khalid Ahmad and Mira Sethi spoke about the nuances involved in tackling Shakespeare and being directed by master thespian Zia Mohyeddin.

The play has been translated in Urdu by Ahmad himself, who will also play the titular role of Lear. Mira Sethi and Shabana Hasan will play the elder and the most heartless daughters while Nataliya Karanji will play Cordilia – the youngest and the most misunderstood daughter of the old and mistreated king. Other cast members include Napa alumni Paras Masroor, Nazrul-Hasan, Fawad Khan and Syed Meesam Naqvi.




Ahmad talked about how performing a Shakespeare play is a far more complex and tricky process compared to any other play.

"First of all, the method to acting practiced in Pakistan, specifically for television, is not sufficient for theatre. Then again, even for actors in theatre, doing a play such as King Lear is very tricky because it cannot be performed in a naturalistic manner. It needs to be delivered with a certain style, flare and rhetoric," said Ahmad.

"In classical plays, every emotion is exaggerated. If there's anger – it's uncontrollable anger. If there's sadness, it's unimaginable sadness. You can't compare it to the modern realistic theatre."

Being a television actor, Sethi also revealed how difficult it was for her to adjust to the environment of theatre. "It was really hard because you pick up a lot of bad habits from television but I really wanted to put myself through this grind," she said. "Zia sahib would take me to his office and say 'no, no, no, not good enough.' He is the eldest but every day he was not a minute late. He worked so hard on everyone, especially me because I needed it the most. So after witnessing all that, you gather immense respect for the art, the craft, the man and the institution."

She then went onto say that this play has been a life-changing experience for her, "It's changed my life, I want to go back to my fellow actors from television and tell them that they don't know what they are missing. Everyone becomes a star on television, but which one of you is an actor?" Sethi ended up questioning boldly.

Ahmad then elaborated on how Mohyeddin prepared his actors, especially him for a character such as Lear – which has no backstory whatsoever.

"Zia Mohyeddin belongs to the classical British school of theatre, so he does not believe in Stanislavski's 'art of experiencing'. So regardless of whether a character has a known history, the method of acting will always address the situation at hand. You go to the text, and whatever you find there, you try to understand and render it."




He added, "Actors like me, however, because of our habit to relate with our characters, end up creating scenarios in our own mind. Like the last scene where Cordilia dies, and Lear says, 'look at her lips, look at her lips', I just imagined that maybe that's the first thing he would have said when she was born – so that helped generate that empathy. But that is left upon the actor."

Ahmad also spoke about how he managed to create poetry out of the verses in the play, to maintain the flare of language. "The original play is in verses, so in my Urdu translation I've added the element of poetry, because with Shakespeare, you can't deliver everything like your average dialogues."

King Lear is a depiction of power, greed and passion. Where an ageing Lear plans on dividing his kingdom among his daughters after testing their love for him. However, he ends up rewarding his elder daughters – leaving the third and the most beloved one out because she fails to flatter him.

King Lear is set to run at Zia Mohyeddin Theatre at Napa from December 19 till December 29. Tickets are priced at Rs 1000 with a 50% discount for students.

Have something to add to the story? Share it in the comments below.
COMMENTS
Comments are moderated and generally will be posted if they are on-topic and not abusive.
For more information, please see our Comments FAQ