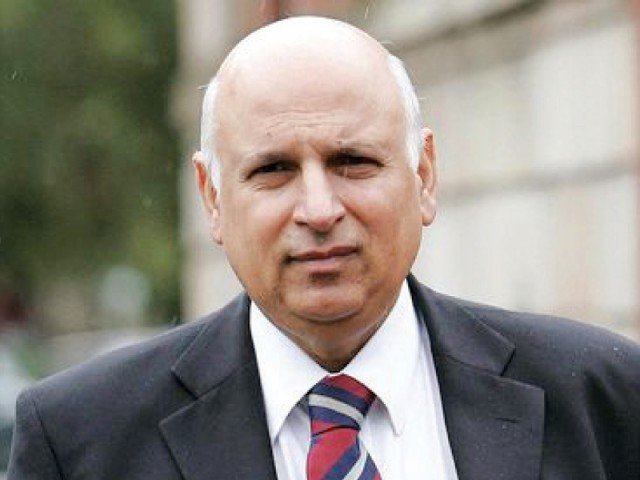 ---
LAHORE: There is a need to promote Punjabi and Punjab University (PU) will be made a role model in this regard, said Punjab Governor Chaudhry Muhammad Sarwar.

He stated this while addressing participants at the 'Baba Fareed and Baba Guru Nanak International Conference 2019' organised by Oriental College's Punjabi department, PU in collaboration with Punjab Higher Education Commission.

Speaking on the occasion, the governor said that he had lived in Britain for 40 years and his children were also brought up there but his family still fluently speaks Punjabi at home. The governor added that he also used to arrange 'Punjabi mela' in Glasgow to promote Punjabi. "Today, we are paying homage to Baba Fareed and Baba Guru Nanak, who spread the message of love, tolerance and humanity."

"There is no doubt that those countries where issues of extremism and terrorism prevail, nations cannot progress," he stressed.

Pragmatic approach towards national language

We are purging Pakistan of terrorism and extremism for which our securities agencies and the people have laid down many sacrifices, the governor expressed.

He maintained that we talk of peace and protection of minorities and despite the tense situation with India, we, as promised, opened the Kartarpur Corridor with support from members of the Sikh community. "All minority groups in Pakistan including the Sikh community are secure in our country but atrocities against the people in Indian-held Kashmir, unleashed by the India government are shameful."

The attitude of the Indian government towards its own minorities is unacceptable and we strongly condemn it, he further said. "All the international institutions including the United Nations must take notice of aggression against people of Indian-held Kashmir and other minority communities of India."

Published in The Express Tribune, December 12th, 2019.
COMMENTS
Comments are moderated and generally will be posted if they are on-topic and not abusive.
For more information, please see our Comments FAQ