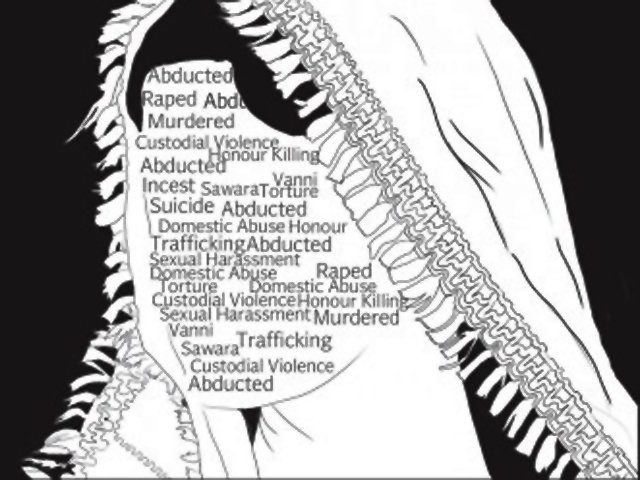 ---
KARACHI: "Sindh has a number of very good laws pertaining to gender-based violence and rights of women, but implementation has always remained weak," said Legal Aid Society associate director Maliha Zia Lari, talking to The Express Tribune after moderating a panel discussion at the "Provincial Consultation on Implementing Laws on Rape, Sodomy and Sexual Abuse."

As activists the world over push ahead with the annual international campaign "16 Days of Activism against Gender-Based Violence" that kicked off on November 25, the International Day for the Elimination of Violence against Women, and ends on December 10, Human Rights Day, concerned individuals and organizations are sitting down to discuss what can be done to make life safer for Pakistan's vulnerable populations, particularly women and children.

Fight against gender-based violence stressed

The United Nations Population Fund (UNFPA) Sindh office organized the discussion in Karachi as part of a series of campaign events. Aiming to initiate discussions around understanding the changes and procedural amendments in laws relating to rape, sexual abuse and sodomy, UNFPA's representatives reiterated their commitment to the elimination of all forms of gender-based violence. This year's theme for 16 Days of Activism, "Orange the World: Generation Equality Stands against Rape!" resonates with this commitment.

Focusing on the role of government departments and institutions in the implementation of laws relating to the subject, experts such as police surgeon Dr Qarar Abbasi, Sindh Muslim Law College principal Justice (retired) Ali Aslam Jafri, DIG Investigation Javed Riaz, Sindh women development department secretary Alia Shahid and Sindh Commission on the Status of Women chairperson Nuzhat Shirin discussed how implementation could be made possible and how laws could be further refined.

Courts for gender violence cases to start on Nov 4

Between 2006 and 2017, there have been several amendments to the law relating to rape and sexual abuse. According to UNFPA representatives, these amendments have created a legal framework with differing definitions and punishments for rape based on sex, with life imprisonment or death for aggravated circumstances. Yet there is little awareness of the changes amongst the people and the key actors in the criminal justice system. For effective implementation of the law, each actor such as the police, medico-legal officers and the judiciary need to reform their operations.

Farhat Parveen, the executive director of National Organization for Working Communities proposed that women should be hired in larger numbers to deal with sexual violence cases and should be provided with all the basic necessities to carry out their work. Pitching suggestions for improvements in the implementation of the law, she advocated for the inclusion of transgender issues in the body of law and exemplary punishments to eradicate sexual violence, adding that out of court settlements should not be allowed for offences such as rape.

Published in The Express Tribune, December 8th, 2019.
COMMENTS
Comments are moderated and generally will be posted if they are on-topic and not abusive.
For more information, please see our Comments FAQ