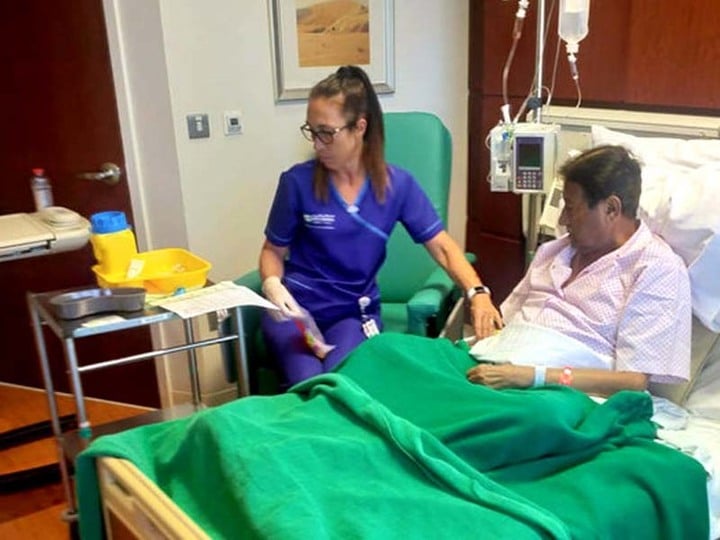 ---
Former military ruler General (retd) Pervez Musharraf was hospitalised in Dubai after his health deteriorated on Monday, days ahead of a hearing scheduled in high-treason case against him.

"Former president General [retired] Pervez Musharraf was rushed to hospital after his health suddenly deteriorated. Former president's health has been very poor these days and is receiving medical treatment in Dubai..," said Mehrene Malik Adam, secretary-general All Pakistan Muslim League (APML).

https://twitter.com/AdamMehrene/status/1201439967068770304?s=20

A special court in Islamabad had ordered the former military ruler to record his statement in the high treason case by December 5, 2019.

Treason case: Special court orders Musharraf to record statement by Dec 5

It was scheduled to issue its verdict on November 28 but the Islamabad High Court barred it from announcing the decision following a petition filed by the interior ministry.

The former dictator, who left for UAE in 2016 on account of medical treatment, has not returned since.

He is on trial for "subverting the Constitution" by promulgating state of emergency in the country on November 3, 2007.

According to Article 6 of the 1973 Constitution, any person who abrogates or subverts or suspends or holds in abeyance, or attempts or conspires to abrogate or subvert or suspend or hold in abeyance, the Constitution by use of force or show of force or by any other unconstitutional means shall be guilty of high treason.

And a person found guilty of high treason as defined in Article 6 of the Constitution, shall be punishable with death or imprisonment for life.