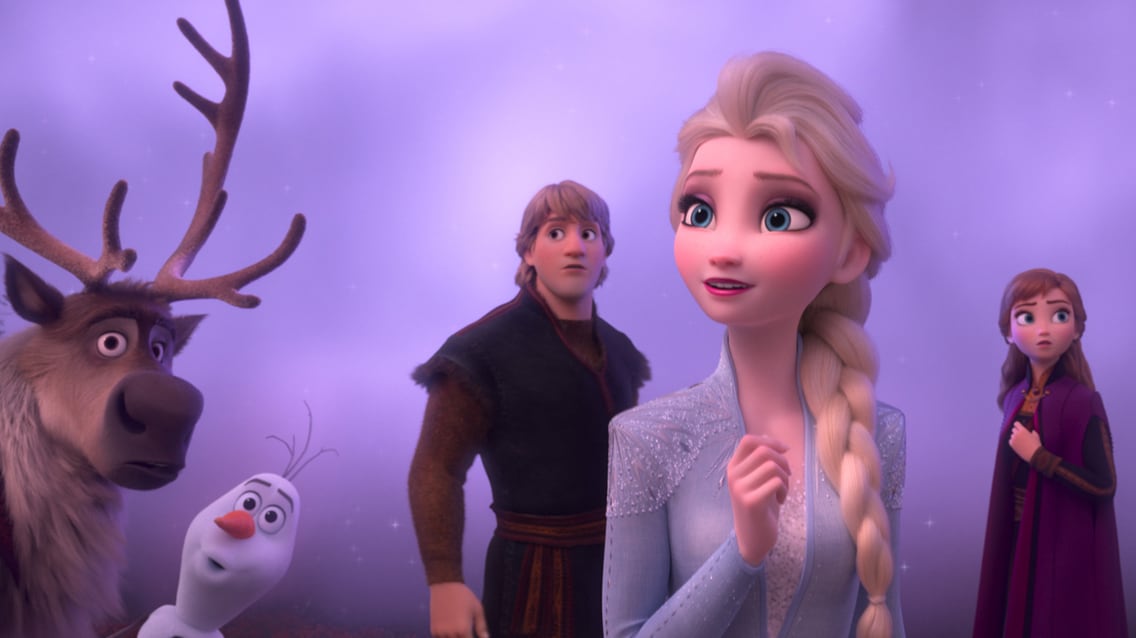 ---
Frozen had made a record for Thanksgiving's opening weekend and now Frozen II has the record for a Thanksgiving weekend, opening or otherwise.
Walt Disney's Frozen II, starring Kristen Bell, Idina Menzel, Jonathan Groff and Josh Gad, earned another $85.2 million over its second weekend and $124 million over the holiday. According to Forbes, that's one of the smallest drops ever for a $100 million-plus opener, behind only Shrek 2 (-33% for a $72 million weekend after a $108 million debut in May of 2004).
Since Shrek 2 opened on a Wednesday (for a $128 million launch), Frozen II's 34% drop is technically the smallest for an "opened on a Friday" $100 million-plus opener, for what that's worth. Either way, it's a firm hold after a $130 million Fri-Sun debut and shows that Disney made the right call to date this one the weekend before Thanksgiving.



Since Frozen was not created as a franchise-starter, it has an advantage over many of the sequels as it only exists because of consumer demand, not because the studio wants to milk a once-successful IP or because certain filmmakers want to roll the dice again with their favorite franchise.


The $86 million Friday-Sunday frame marks the biggest non-opening weekend for an animated film, ahead of Incredibles 2 ($80 million) and (if you count it) The Lion King ($77 million). It's the eighth-biggest non-opening (sans inflation) of all time.

It is actually the third-biggest second-weekend gross, behind Beauty and the Beast ($90 million from a $174 million debut in 2017) and Universal's Jurassic World ($105 million from a $208 million debut in 2015) that isn't a Star Wars or MCU movie.




Still, even if the flick drops dead after the holiday, think Twilight sequel legs, Disney is still looking at a domestic finish of $367 million, which is well above the likes of Aladdin ($353 million) and Joker ($331 million-and-counting). That said, it's entirely possible that Frozen II won't drop dead after Thanksgiving weekend, since it's the only biggie between now and Jumanji: The Next Level on December 13. It's both the big fantasy adventure and the big toon in the marketplace.

The core appeal of Frozen was the character chemistry of Kristen Bell's Anna and Idina Menzel's Elsa, and the buzzy songs, so the film merely had to deliver that to please the fans and the crowds. While I may take issues with the story/plot (which makes absolutely no moment-to-moment sense), the sequel works on a character-driven/emotional level, which is arguably more important if you must triage. In this sense, Frozen II equals The Force Awakens.


COMMENTS
Comments are moderated and generally will be posted if they are on-topic and not abusive.
For more information, please see our Comments FAQ