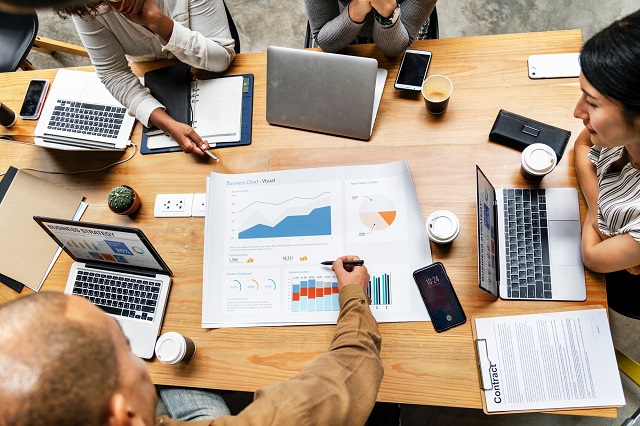 ---
LAHORE: Pakistan's first private-sector Credit Bureau is looking to create a complete database and profile of potential borrowers to streamline and augment financial inclusion in the country.

However, the data collection and profiling would not be an easy task as it would involve multiple credit disbursing institutions, utility companies, departments and banking and non-banking institutes. Nevertheless, officials of the company termed it a new chapter in the country's history and anticipated that, once streamlined, it would help in documenting the economy.

Foreign exchange: SBP reserves jump $240m to $8.68b

"Credit Bureau is unique in a way that its basic objective is financial inclusion, which also aligns with the State Bank of Pakistan's vision," said Mumtaz Syed, Chief Executive Officer of Tasdeeq, while talking to The Express Tribune. "It helps the unbanked segment in getting loans and the financial institutions in obtaining credit score of any potential borrower."

Tasdeeq is part of the Aequitas group, which has a significant experience in the rating service industry through the management of Pakistan Credit Rating Agency (Pacra).

Tasdeeq is the first private licensed credit information bureau in Pakistan which collects data from member banks and non-conventional sources such as insurance companies, leasing companies, utilities and telecom companies to build a comprehensive warehouse of credit information data of individuals and corporate entities. Syed was of the view that microfinance banks in Pakistan possessed a far larger database than the commercial banks.

"While commercial banks have data of around four million individuals, the microfinance banks possess database of around seven million individuals," he said. "We will engage with utility and telecom companies as well along with other departments like land department, courts and the National Database and Registration Authority (NADRA) to club this data with the national identity card number."

However, he added that seeking data from utility companies would be an arduous task since it required the firms to streamline their systems first so that they could get accurate data of every resident depending on ownership or rental basis.

Farmers to get Rs40b benefit from higher support prices

According to Syed, under the SBP law, banks and allied sectors are bound to share information with a credit bureau in a certain format. However, securing the data from courts, housing societies and unconventional lenders would be a tough task.

"NADRA has record of over 200 million individuals but it does not have accurate number as to how many of these people are financially sound enough to offer loans and allied services," he said. "As a company, we have to analyse this data to make a scorecard of every individual so banks could get an idea of their clients' history." 

Published in The Express Tribune, December 1st, 2019.

Like Business on Facebook, follow @TribuneBiz on Twitter to stay informed and join in the conversation.
COMMENTS
Comments are moderated and generally will be posted if they are on-topic and not abusive.
For more information, please see our Comments FAQ