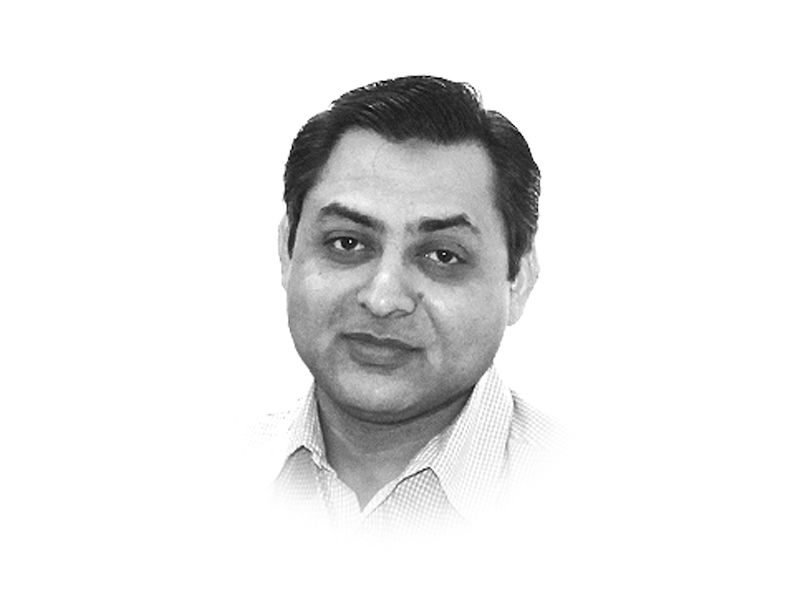 ---
The theme of this year's World AIDS Day is "Communities make the difference". Indeed it is only through the actions of the community health workers mobilising the unique force of community members that has contributed significantly to global rates such that 79% of those living with HIV are aware of their HIV status, and the number is well on its way to meeting the target of 90% according to the 2018 UNAIDS report.

In sharp contrast, in Pakistan the epidemic is rapidly on the rise and communities are more affected by it than they were a decade ago. Pakistan is in the list of 13 countries where a large percentage of people living with HIV do not have access to antiretroviral drugs (ARVs), and they remain unaware that these life-saving medications are freely available to everyone infected with HIV. Clearly, HIV response in Pakistan is not reaching those vulnerable to HIV.

UNAIDS is part of the United Nations systems and works on generating strategic information and analyses the AIDS epidemic and progress made at local, national and global levels. According to its country page for Pakistan, in 2018 there were 160,000 HIV-positive people in the country and only 14% knew their HIV status. Only a tenth of those infected were on treatment. As a comparison, in India, 79% of people living with HIV were aware of their status and 56% were on treatment. Of note India has a far greater number (2.1 million) of people living with HIV.

Many HIV and AIDS activists in the country and around the globe had expected a silver lining around the devastation caused by the now infamous Larkana HIV outbreak affecting the children in the small community of Ratodero, hoping the event would have catalysed key HIV stakeholders into action. It was expected that in the least, HIV prevention activities for certain high risk populations such as drug users and sex workers would have been mobilised into some sort of action — however nothing has materialised on ground.

This is despite the initial media frenzy in most national newspapers, local news channels, news websites, and front-page coverage and prominence on international broadcasting websites such as CNN, BBC, The Washington Post and The Guardian.

Despite seemingly low numbers, Pakistan's HIV epidemic is a ticking time bomb. HIV prevalence among people who inject drugs is reported to be 48.7% in Karachi and 16.2% in Larkana — documented as one of the highest in the country. It was hoped that HIV/AIDS prevention services would become available for high risk groups in these cities as it can make a tremendous difference in epidemic control at this stage. About 18.3% transgender sex workers in Larkana and 12.9% in Karachi were infected with HIV. These transgender sex workers entertain an average of two clients per day and condom use in their last sexual act was terribly low and reported at an abysmal 27.7%.

How HIV can be contained at this stage with this level of apathy is a difficult question to answer. But it is imperative that this is done to achieve maximum impact of the HIV programme. We have to target the high-prevalence districts and communities and focus on "hot spots". Hot spots are locations where high-risk groups of people congregate and indulge in unsafe sexual or drug injecting practices. The needs of such high-risk individuals must also be kept in mind while developing an intervention. The very first step in HIV prevention is testing. HIV testing services can change the nature of the epidemic. WHO guidelines on HIV testing services recommend a differentiated approach focusing on improving facility and community-based HIV testing services. HIV self-testing has been recommended since 2016 as an effective approach to deliver and support HIV testing. But to do this effectively, communities need to be mobilised to become involved in developing and adopting HIV self-testing models. For Pakistan, the transgender community serves as a low-hanging fruit to start HIV self-testing. HIV partners services is also recommended by WHO as part of a package for testing and care. In provider-assisted referral, a trained provider directly assists people who are HIV-positive and with their consent contacts their partners and offers them HIV testing.

These are not all, but some of the global recommendations that the country needs to adopt immediately and institute HIV prevention services on ground. Some of the key elements of any HIV prevention programme are the provision of condoms, lubricants, HIV education, syringes and needles and HIV testing through outreach workers. Besides the field force of outreach workers there have to be static centres which are in localities where the high-risk population is in significant numbers.

Pakistan is plagued with a long list of public health problems and even though HIV/AIDS had seemed further down the list not too long ago, it has crept up to the extent of becoming a national catastrophe. As we saw in Ratodero, HIV/AIDS torments families affecting their most vulnerable. Ratodero and the country beckon and await a compassionate, timely and decisive response.

Published in The Express Tribune, December 1st, 2019.

Like Opinion & Editorial on Facebook, follow @ETOpEd on Twitter to receive all updates on all our daily pieces.
COMMENTS
Comments are moderated and generally will be posted if they are on-topic and not abusive.
For more information, please see our Comments FAQ