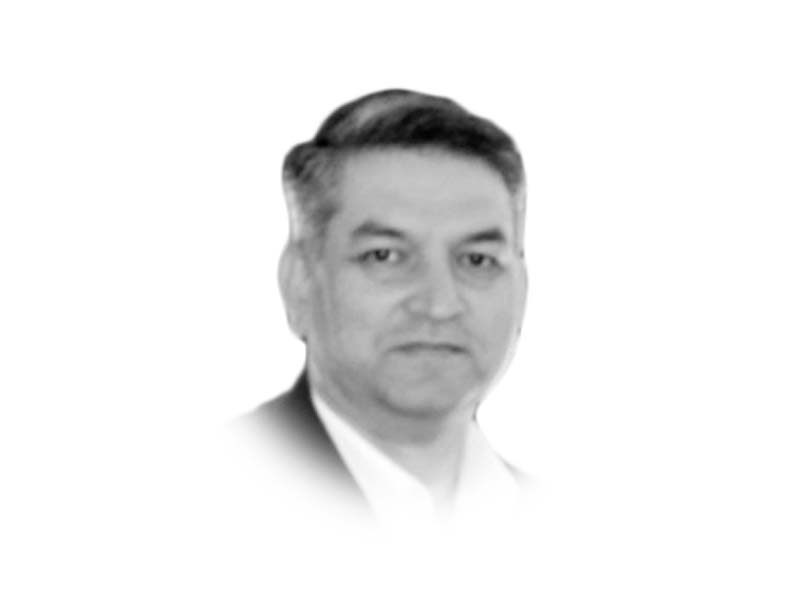 ---
The Belt and Road Initiative (BRI) was first envisioned by the Core Leader of the People's Republic of China, President Xi Jinping, in 2013, during his official visits to Indonesia and Kazakhstan. From China's perspective, the BRI is an "infrastructure and development" vision that aims to realise a "win-win cooperation" and build a community with a shared future, potentially focusing on the transcontinental level. Following the landmark announcement, the idea that sounded outlandish at first was shadowed by a mix of cautious optimism and guarded pessimism. An argument ensued as to whether economic drivers alone are the objective or is it China's attempt to attain political or strategic leverage not only over its neighbouring countries but also across the continents. So the BRI idea, since its very inception, became victim to the war of narratives. Antagonists would reveal that the BRI was China expanding its politico-strategic influence whereas friends would see it through the prism of mutually-beneficial cooperation and building a community with a shared future.

The BRI, China's nostalgic notion, is a resumption of the "ancient Silk Road" that was instituted during China's Han dynasty. The concept reflects China's vision of a new world where connectivity and shared prosperity having huge financial scope would be the principal focus. The BRI comprising of the Silk Road Economic Belt (SREB) and the 21st century Maritime Silk Road (MSR) is backed by China with around $1.3 trillion and spreads over Asia, Europe and Africa involving nearly 70 countries. The SREB's five economic corridors will connect through rail and pipelines, whereas the MSR will connect seaports via land routes. Around 125 countries have signed the collaborating agreement with China whereas around 70 economies are considered to be on board the initiative.

According to a World Bank report published in 2019, BRI transport projects alone have the potential to "substantially improve trade, foreign investment, and living conditions for citizens in the initiative's participating countries". Countries consisting partly of BRI economies have issues with regards to policy gap and reforms. For instance, these economies stay under trade by 30% and face a shortfall of 70% in their potential foreign direct investment (FDI). The study also reveals that there will be increase in trade ranging from 2.8% to 9.7% for corridor economies and essentially, countries with low incomes are likely to see a significant 7.6% increase in FDI. Giving a 3.4% income rise, BRI projects would help lift "7.6 million people from extreme poverty earning less than $1.90 a day and 32 million people from moderate poverty earning less than $3.20 a day". The United Nations too backed the BRI through UNSC Resolution 2344, to promote safety, stability and development.

Despite numerous gains the BRI is expected to yield in various areas, there is a narrative that is advanced by its cynics. Critics from the US have assessed that the BRI is bound to generate concerns with regard to economic viability of the initiative and it does carry serious and hazardous implications for American interests at home and across the globe. Scholars, advancing this narrative, term the BRI as a "mercantile endeavour" or "strategic gambit" brining in Chinese hegemony or giving way to a "Sino-centric" international order. The US, therefore, is likely to employ all resources at its disposal to prevent China's hegemony and influence in the economic and political domain. Increasing Chinese influence in the international politico-economic realm shall be tantamount to squeezing the space for the US which it enjoyed unequivocally for the past several decades.

Besides the US, European capitals too began to debate, raised concerns and equated the initiative with China's geopolitical strategy towards attaining "global dominance" and a bizarre attempt to alter the international order. That also gave birth to a belief that the BRI is set to undermine European interests across the globe due to its peculiar Chinese character. Despite concerns raised by EU institutions and some of the policymakers, European companies showed great interest in trade, logistics, and infrastructure development within the context of the BRI. There is direct and indirect engagement by European companies in initiatives for infrastructure development and energy sector. With new railway and port development projects, logistics companies shall have new supply-chain centres and routes which will create immense opportunities. Countries in China's periphery too have a mixed response towards the BRI as the initiative holds appeal for ASEAN's low-income countries. Vietnam, Thailand and Singapore have taken a firm stance on negotiations but are largely satisfied with the scheme, while Malaysia, Philippines and Indonesia, have held a cautious attitude towards it. India is, of course, a rival that opposes the initiative on the basis of political difference. Russia is entirely on board over this initiative and works very closely with China.

There are two facets central to the concept of this mega initiative. First, China will undeniably gain economically because it is the key financer of the trillion-dollar project, and secondly, China will essentially draw political leverage which usually comes handy when you are the tallest player on the economy turf. The BRI will not only help China make a productive use of $3 trillion that it has as reserves but will also address the industrial over-capacity issue and safeguard jobs in key industries. As regards political leverage, China now finds itself in the position of a prominent global leader. In the age of "economic globalisation" that China is steering, it will have a pivotal role. The world perhaps needs to alter its worldview of China's potentials in the politico-economic realm. China is a strong proponent of peaceful co-existence and the world must take advantage of it.

Published in The Express Tribune, November 29th, 2019.

Like Opinion & Editorial on Facebook, follow @ETOpEd on Twitter to receive all updates on all our daily pieces.