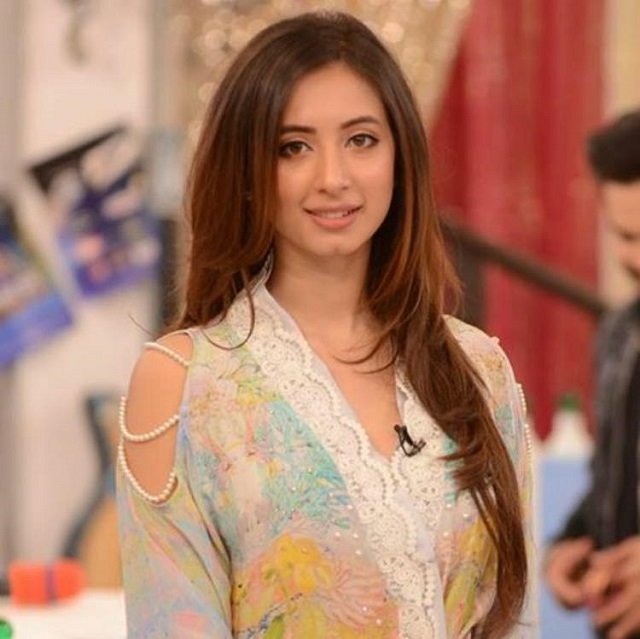 ---
A recent video circulating on social media shows actor Komal Aziz Khan speaking up about a murder she witnessed first hand. The celebrity discussed an incident openly on camera, about how a poor guy named Sanaullah was killed by a well off man named Haseeb in Boatbasin, Karachi.

An incident about the two was reported earlier, however,  the report claimed that Sanaullah was a robber and Haseeb had shot him in self defense. However, the actor, who was an eye witness of the entire incident had a different story to tell, following which speculations were made and justice was served.


She started off by saying, "I had returned home from a shoot when I heard gun shots fire. My mother came into the room and said that a boy has died, he died right in front of my house. I went quickly outside and no one had reached for aid yet. I was stunned, staring at the dead body moments after which the police and ambulance arrived. However, when I learned more about the incident, I became utterly disappointed and I shared my sadness on social media."

"I could not help but fathom the kind of city we are living in, where anyone can go out and kill someone and get away with it. After I my post, people started saying that he was an armed robber. However, his dead body was inspected in front of my very eyes, and there was only a phone and Rs 1600 found in his possession."

"Following this incident, I looked for him on social media in an attempt to find his relatives, I got in touch with his father and came to the conclusion that he could not have been a robber. However, no one is willing to agree with me to help find his culprit."

When questioned about whether she knew anything about the accused murderer, the actor added, "I don't know anything about him except for the fact that he was in his car on the road in front of our house for an hour, and Sanaullah was also circulating. However, moments later he took out his gun and shot him on his heart. An hour after this, he went to the police station and filed an FIR against the Sanaullah, calling it self defense."

However, the end of the video showed how justice was served, following a speculation of the actors claims. Komal also shared the proud moment on her Instagram.




She also addressed a particular girl on her story, adding that the feud between the men involved may have been because of a third party, following which Haseeb has been arrested.


Have something to add to the story? Share in the comments below.
COMMENTS
Comments are moderated and generally will be posted if they are on-topic and not abusive.
For more information, please see our Comments FAQ