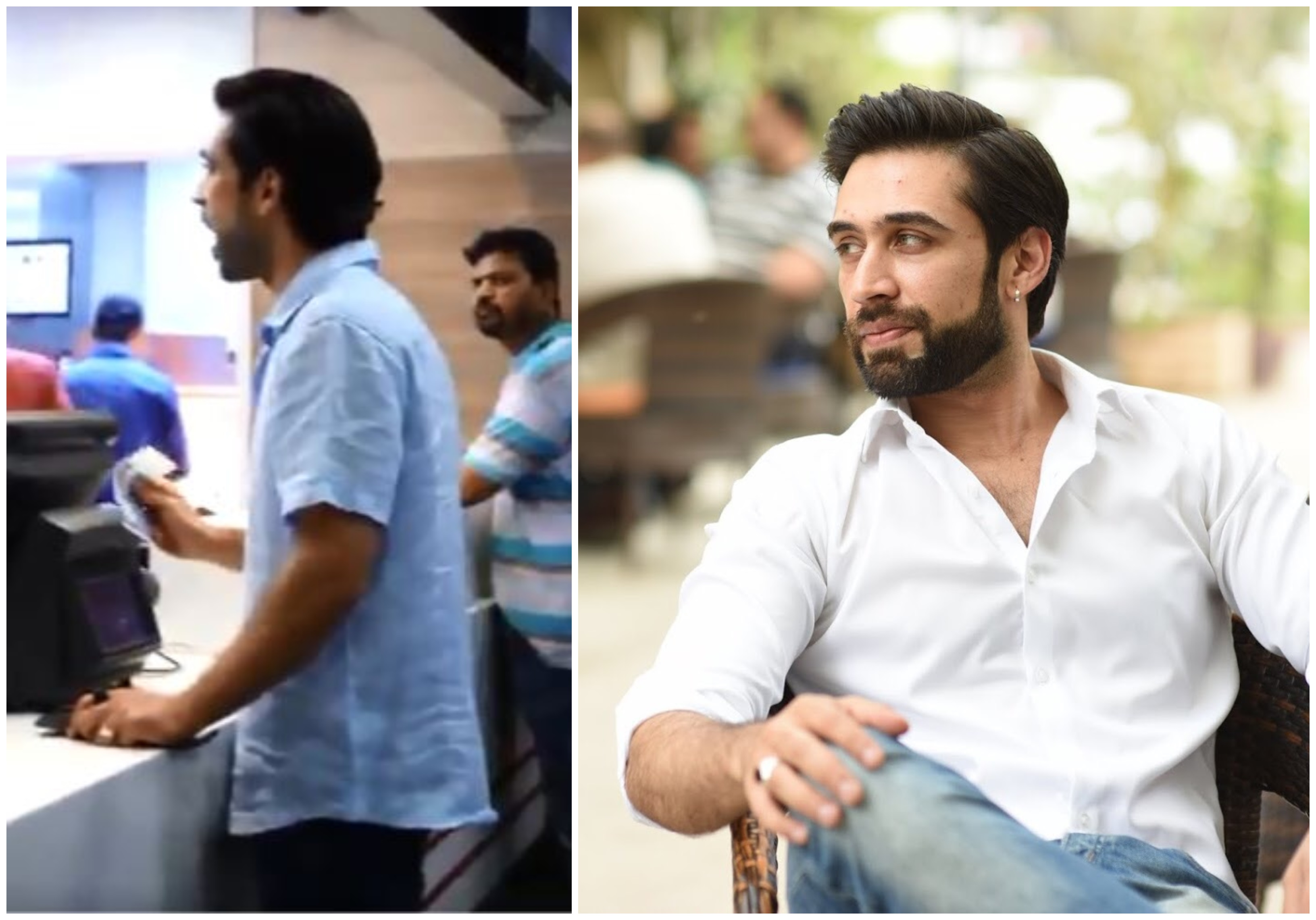 ---
In a recent turn of events, a video showing popular actor Ali Rehman Khan has leaked on social media and is currently making waves on Twitter.

The reasons behind the actor's anger are currently unknown, given the video takes off from the middle of an argument. The celebrity can be seen standing in front of a food counter of a local restaurant screaming at a cashier referring to something he may have said.

"Am I joking with you? Do you talk like this to every man who comes here?" The cashier meekly responds to him saying, "Sir, please don't be upset"

His response, however, is followed by Rehman's million dollar question, which appeared rather threatening "Do you know who I am? To which the cashier responds again by saying, "Sir I was not joking with you."


What happened here? #AliRehmanLeakedVideo pic.twitter.com/3aIewoXkRj

— U N U M (@Unum4) November 23, 2019


However, this does not prevent Rehman from reiterating his point which is, "Do you know who I am? Have you ever seen me on television?" The question is followed by another "please don't be upset, Sir"

Regardless, something really seems to have ticked off the actor as he continues to school the cashier, "Don't be upset? You are an employee and it is your job to do whatever I say."

"I agree Sir," responds the cashier as Rehman's voice overpowers his, yet again, "All of these people are doing their job here."

The argument concludes abruptly when the cashier tries to calm him down again, after which the Heer Maan Ja actor says "I'm paying," and apparently realises that he is being recorded.

Nevertheless, Twitter seems to be extremely upset with the celebrity, calling him 'manner-less' and the video a 'revelation' of his 'true face'. While some users claimed that the other side of the story has not come out.


Aap ko pata main kon hun? What does that mean? Why he needs to show off while buying a burger or pizza? why we Pakistanis can't be humble and show some humility?

— Qabl e Muzammat (@38Tayyab) November 23, 2019
Tv py aany ka mtlb ye to nahi na k kisi sy respect sy baat na kro

— Urwa Malik (@DrPsycho00) November 23, 2019


https://twitter.com/TheBal0ch/status/1198148897736187904


True face identified.

— Fahad Ali @ 🏠 (@fahadmehtabali) November 23, 2019
Camera dekh k kese rang badla he jnab kaa...

— Muhammad Azeem 🇵🇰_🇦🇪 (@azeem5566) November 23, 2019
Need to hear both sides of the story first😤

— JANITA (@kyayaarrr) November 23, 2019
He seems narcisstic not only in khaas drama but in real too

— taurean (@DrSRafiq) November 23, 2019
Have something to add to the story? Share in the comments below.