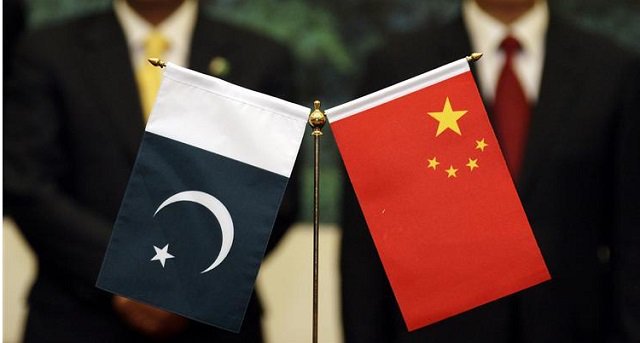 ---
KARACHI: Chinese small and medium enterprises (SMEs) are willing to relocate to Pakistan, which will support the government's programme of import substitution and increase in exports.

"Exhibitors are not here (at the Expo Centre) to sell their products rather they just want to exhibit and observe the pattern of demand so that they could form joint ventures with local businessmen and introduce products which have high demand," said Khursheed Nizam, the organiser of the 2nd International Consumer Product Fair at the Karachi Expo Centre.

He pointed out that Pakistan was a cheap country with a large population, which attracted businessmen from other nations. However, he stressed, the focus was on China because Pakistan had the largest trade deficit with it and in addition to that, the Chinese government directed the SMEs to relocate to Pakistan.

"In China, the cost of production has increased manifold compared to its neighbours due to which Chinese businessmen are relocating the less sophisticated industries to other countries," said Nizam.

According to him, the labour cost in China is around $1,000 per month while in Pakistan it is nearly $200.

"After establishing joint ventures, these new companies will employ 97% of the workforce from Pakistan whereas 3% will be Chinese, who will comprise project managers and those who will oversee the business," he said. "Cheap labour means cheap products, which will help steer import substitution in Pakistan."

He revealed that in the next phase these joint ventures would start exporting merchandise to the Middle East, Central Asia and other nearby countries.

"This is a win-win situation for all the parties," remarked Nizam. "Pakistan can become a manufacturing hub if it strives enough."

China had noted that Pakistan was an agricultural economy, hence, it exported raw material instead of value-added goods, he said.

Rather than exporting corn, the country needed to export cornflakes and in this mission, China was willing to lend support by providing technology, he added.

Although China has 6,000 factories producing Halal food, it lacks credibility as people do not consider China capable enough to produce Halal food. "Keeping this in view, Pakistan can become a Halal kitchen of the world," he said.

"There are 1.6 billion Muslims around the world and Pakistan has the potential to cater to the demand from many of them," he said. "China intends to help us in this area by providing packaging and preservation technology as the Chinese are good at them."

Pakistan loses 50% of its fruit and vegetable produce due to outdated farm practices. Chinese preservation techniques could help save the complete produce, which could be exported, the exhibition organiser said.

Published in The Express Tribune, November 23rd, 2019.

Like Business on Facebook, follow @TribuneBiz on Twitter to stay informed and join in the conversation.
COMMENTS
Comments are moderated and generally will be posted if they are on-topic and not abusive.
For more information, please see our Comments FAQ