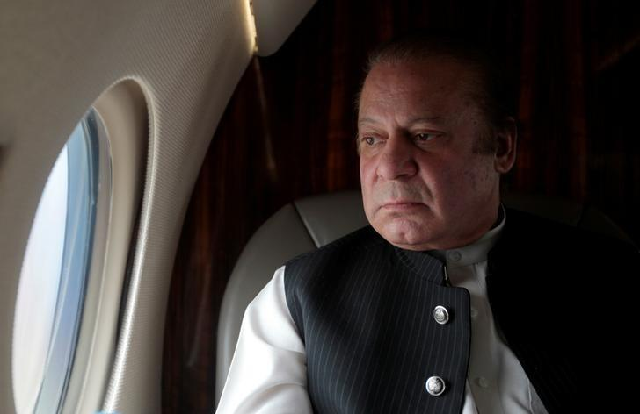 ---
Former prime minister Nawaz Sharif on Tuesday departed for London in an air ambulance, accompanied by his brother and Pakistan Muslim League-Nawaz President Shehbaz Sharif.

The air ambulance is fully equipped to monitor Nawaz's health and includes an ICU, five oxygen cylinders, IC ventilators, an electrocardiogram (ECG), an electric wheelchair and a satellite phone, reported BBC News Urdu.

Ailing Nawaz departs for London in air ambulance

According to PML-N Spokesperson Marriyum Aurangzeb, the doctors recommended an air ambulance due to the critical condition of the former premier. She also added that Nawaz's condition is unstable.

What is an air ambulance?

Former deputy director-general of Civil Aviation Authority (CAA) Air Vice Marshal (retd) Abid Rao told the BBC that an air ambulance is an aircraft equipped with all necessary medical equipment.

He said an aircraft carrying a patient without the required medical facilities is called a carrier, not an ambulance.

"An air ambulance is similar to a medical unit equipped with all possible facilities for the patient," said Saad Edhi from the Edhi Foundation.

Immediate treatment may also take place in case of an emergency, as doctors are available in the aircraft.

Is this facility available in Pakistan?

The Edhi Foundation offers the facility but it is limited to operating within Pakistan.

Saad Edhi shared with the BBC that the foundation has two aircraft and one helicopter, with only six seats each.

Expenditure

The Edhi Foundation charges Rs 60,000 per hour. According to Saad Edhi, companies charge rent based on the facilities offered in the aircraft, as well as the distance which needs to be travelled.

Nawaz gets govt nod to fly abroad

Rao further stated that the PML-N supremo would have to bear the expenses on his own.
COMMENTS
Comments are moderated and generally will be posted if they are on-topic and not abusive.
For more information, please see our Comments FAQ