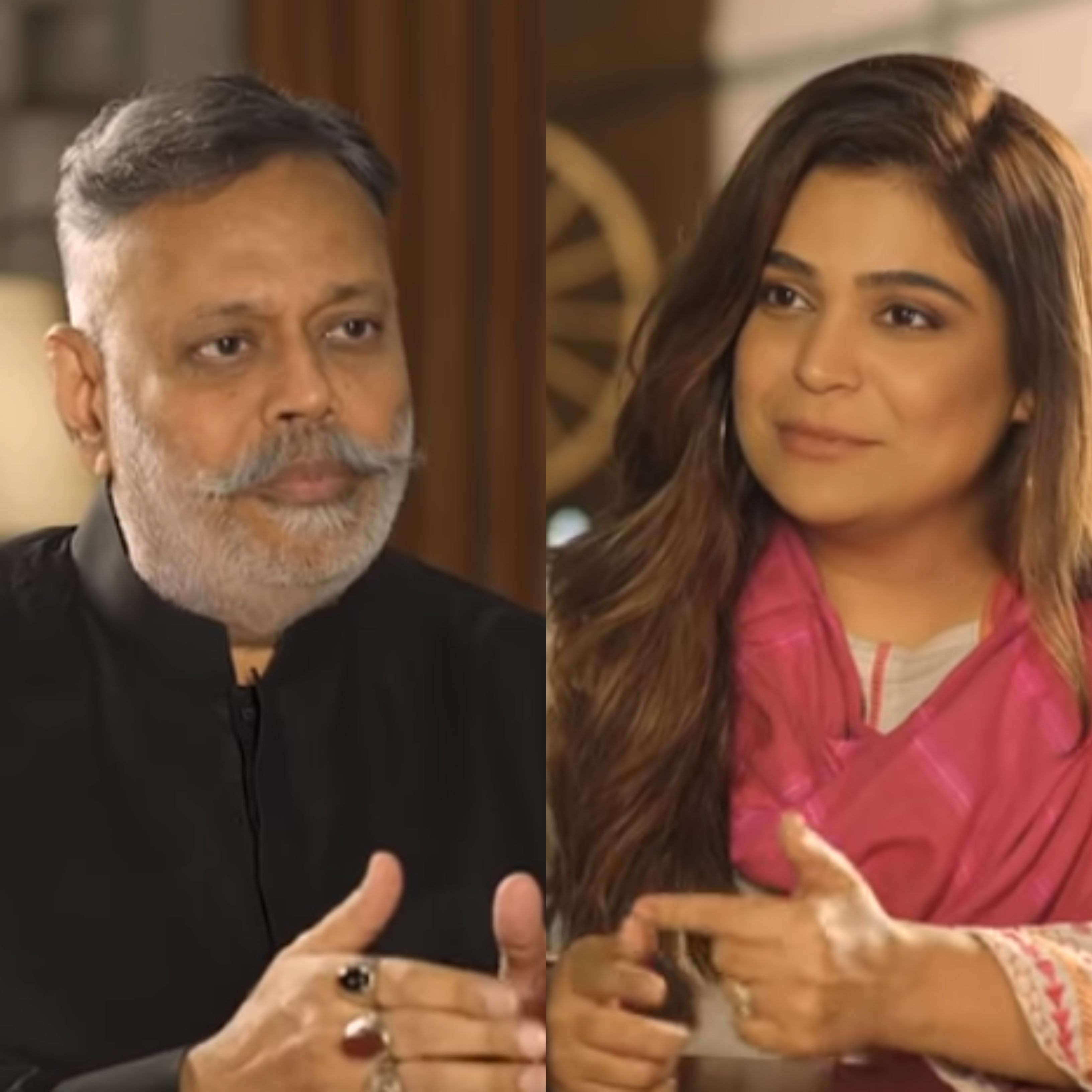 ---
KARACHI: Conversations with Kanwal kicked off its second season on Sunday night, with the guest opening up on his struggles as a single parent. The Soul Sisters founder Kanwal Ahmed often touches upon taboo subjects in her show. This week's episode featured Nadeem who spoke about raising his daughters alone in a society that never truly accepted him as a single parent. "I think I should begin when I got separated from their mother. After that their responsibility came on me," Nadeem started off.




"I had no idea how to raise them alone. I was also pressurised by people to give my daughters to my mother so that I can get married again," he added. Kanwal responded, "This is very common in our society right?" Agreeing with her, Nadeem mentioned, "Yes, absolutely. Especially because mothers feel like their sons need wives but I that's not what I wanted."

His daughters were four and five when he separated from his former wife. The family didn't have any female support at the time and so, Nadeem decided he wanted to raise them independently. "Their school also started at the same time and they faced some problems there too," he continued. "This is because when teachers come to know of a certain thing, they sometimes start acting weird and think they can hit the children because there is no mother to look after them."

Nadeem made it his priority to meet his daughters' teachers and explain that there was someone looking after them. However, that didn't stop strange instances from occurring. Ujala, his youngest daughter, had a lice problem and even though she had gotten from the girl who sat beside her in class, she was blamed for it.




"I had a heated argument with the teacher and the issue was resolved but I took care of such things. Their uniform, hygiene and shoes would be clean and I also learnt how to cook," Nadeem explained. "I also made sure I was present at home when they returned from school so there was a comfort level between us."

When the two girls faced different problems as they were grew up, Nadeem made sure to seek the advice of his mum, who was like a mother figure to his children too.

"I couldn't ask my mother for everything. Like you know the monthly cycle that girls go through is a reality and especially for the first time they were very scared, even I was scared," Nadeem said. "It's also a taboo in our society but either way I used to discuss with the girls and worked out a solution."




His daughters also needed undergarments as they were growing older, so Nadeem took it upon himself to shop for them. However, the women at the counter didn't appreciate him being there. "In our society, they don't take good meaning of such things like why a father is buying undergarments," he recalled. "I had to ask the women present there to take them and suggest what is better for them."

People used to pass many comments on Nadeem being a single parent. When the family used to live in an apartment, the children used to go out to play but their neighbours didn't allow their kids to communicate with them.

'Conversations with Kanwal' to return for season 2

Some people would assume that his daughters would get spoiled or that he would run away from his responsibilities eventually. "They had no idea that this was a fight to be fought until the very end. Sometimes when I was alone I used to feel very strange about how to come out of these situations."

However, Nadeem emphasised that while he remained unfettered by the comments made by others, he sympathised for his daughters. "Whenever I saw them sad, I used to get really upset. For me, they are my world. My everything for me. I wanted to make sure no one said anything to hurt them," he shared.




Both Nadeem's daughters have studied and are happily married now. Nadeem boasts with pride at how far they have come as a family. "Now, when I look at them it's a pleasure that they are happy in their lives. I've never pressured them for anything. I only said finish your studies and even after that if you want to do anything you can do it. Now they are married I am relieved of my duties, but my son-in-laws understand the special bond they have with me and they too have a good bond with me," he said with pride in his eyes.

Nadeem mentioned that Allah gave him enough strength to overcome all the difficulties. Whatever problems his daughters faced, he would always be there for them. Cooking his daughters' favourite dishes and for their friends are some memories that he will cherish forever.

Watch the full interview:



Have something to add to the story? Share it in the comments below.