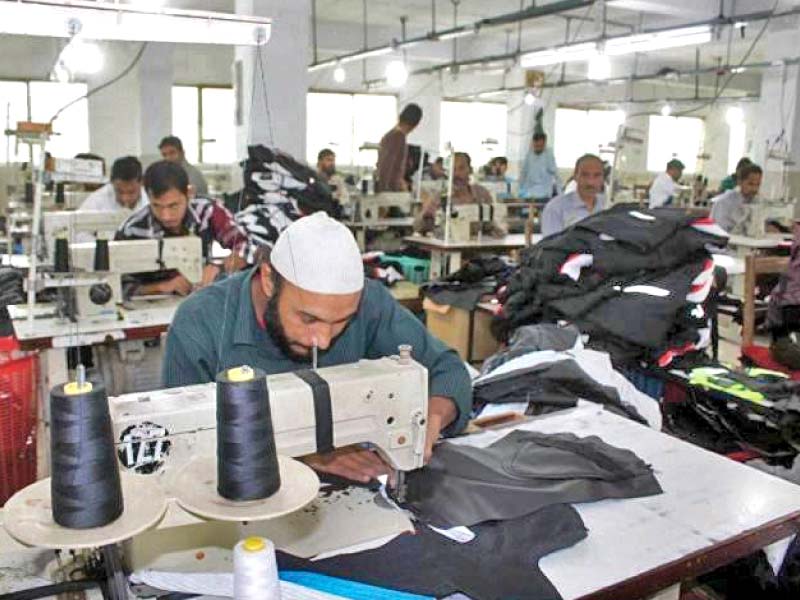 ---
LAHORE: Textile-based entrepreneurs in Pakistan should re-model themselves as absolute solution providers in front of global textile manufacturers because the hymn of a cheap labour souk for international firms will probably not help the country sustain in the long run, said Hugo Boss Managing Director Joachim Hensch.

In an interview with The Express Tribune, Hensch said uncovering a new and cheaper market was an endless race and unfortunately, technological integration in Pakistan's industry was quite low, which made it easy for the buyers to move on.

Hensch was in Pakistan to attend the International Apparel Federation's fashion convention in Lahore. Hugo Boss is a German luxury fashion house headquartered in Metzingen.

Cheap labour can attract foreign firms to Pakistan

"Twenty years ago, everyone portrayed China as a rising star in terms of manufacturing and all of a sudden it became an expensive country with labour issues, leading the buyers to discover new markets with cheaper labour like Bangladesh, Indonesia and Vietnam," he said. "We cannot continue following this model, therefore, Pakistan has to find a way to attract global buyers."

During the fashion convention, local entrepreneurs and government officials tried to encourage the global apparel players, including Hugo Boss, to take benefit of the cheap labour available in Pakistan.

"Although it is always an honor for a country to get a renowned company enter its economy and start production, I think it is not sustainable because it does not change the mindset of people," he said. "It will never help a county if some global fashion brand enters it and starts production."

He regretted that there was a lack of knowledge of design patterns in Pakistan.  Current business leaders have to embrace technology and understand that "one needs many middle managers possessing excellent skills to keep the factories running," he emphasised.

Hensch pointed out that the government of Pakistan could facilitate the domestic textile industry by establishing connections abroad and introducing exchange programmes between universities to develop leaders of the next generation.

"This is something the government can do for sure. It can also extend financial support," he added.

Discussing the scenario where a country only focused on becoming a cheap market, he said this methodology had a life span of only 15 to 20 years and hence it was an unsustainable model.

Highlighting that Pakistan was situated close to China and was not far from Europe, he urged the locals to take a step further and research on what kind of textile and apparel industry the world would see in the next 5 to 10 years and prepare for it today.

"If Pakistan still wants to follow the same old model, then this industry may upgrade a little bit and survive for a while till some other country presents itself as a cheaper market and buyers move there," he said. "This is presently happening in Bangladesh and Vietnam."

Pakistan needed to focus on training and skills upgrading initiatives for the workers so that they could be able to come on a par with the rest of the world, Hensch added.

Published in The Express Tribune, November 16th, 2019.

Like Business on Facebook, follow @TribuneBiz on Twitter to stay informed and join in the conversation.