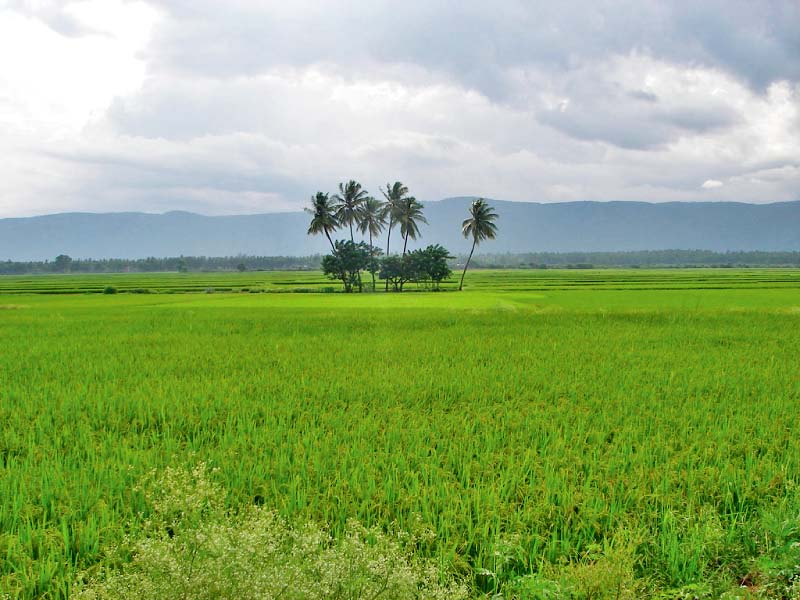 ---
LAHORE: The Punjab agriculture department has decided to set up agricultural display plots for wheat and canola across 3,000 rural union councils of Punjab. The move, which comes as part of the Prime Minister's Agricultural Emergency Program, seeks to motivate local farmers and bring them up to pace with the most productive agricultural techniques.

Each agricultural display plot will occupy an acre of road-facing farming land and will be allotted to farmers with premium quality produce. Farmers, who consider their produce to be of the caliber, may apply for the plots by submitting an application to the department of agriculture.

Rain delays cotton picking in Multan

As per details, the plots will be allotted via a lucky draw and qualifying farmers will be granted Rs 11,000 per plot for wheat and Rs 15,000 for canola. Each plot will be identified and advertised by a separate five-foot tall signboard erected on its premises.

After the Lahore Development Authority (LDA) declared the federal capital an urban area, no agriculture display plots could be set up in the district. However, in a bid to create awareness the Punjab agricultural department has moved to foot the bill for seeds, fertilizers and other agricultural products needed to reintroduce the agriculture display plots in the rest of the province.

Out of the 3,296 rural union councils, 3000 have been green-lit for setting up the display plots, and the number of plots will be increased to 7,000 by next year.  So far, all farmers of the 36 districts of the province have been termed eligible for the wheat plots, whereas farmers from only 13 districts will be able to apply for the canola plots. A new lucky draw will be held for each crop to extend the opportunity to a maximum number of farmers and all qualifying farmers will be free to own and utilize the yield from their display plots.

Hungary offers assistance in agriculture, fisheries

While agricultural display plots are not a new scheme, they've never been introduced at such an extensive scale. Before 1996, farmers were paid a nominal amount to set up a limited number of display plots, which were allotted on basis of personal recommendations. "This is for the first time that a project for setting up agricultural display plots has been introduced at a provincial level.

Where Lahore as an urban district cannot host agricultural land, most of the farming will take place in place in Raiwind, Manga Mandi, and Wagha," Director General of Agricultural Department Muhammad Anjum, told The Express Tribune.

Published in The Express Tribune, November 16th, 2019.
COMMENTS
Comments are moderated and generally will be posted if they are on-topic and not abusive.
For more information, please see our Comments FAQ