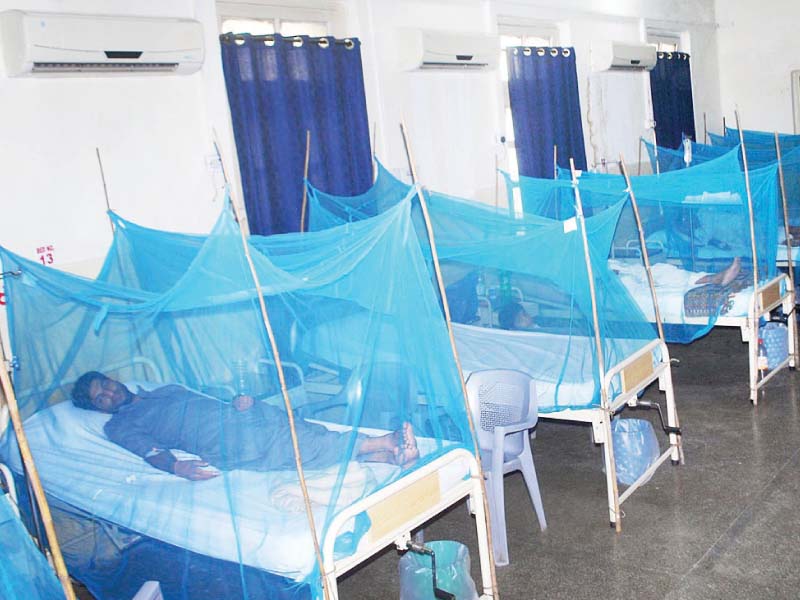 ---
The dengue outbreak in Rawalpindi has claimed 77 lives after nine more fatalities were reported on Friday.

A government report stated 75 people died due to the virus outbreak in government-run hospitals and two while under treatment in private hospitals.

The report further added that 55 patients died at Holy Family Hospital – the highest number in any hospital in the city.

'Breakbone fever': Dengue cases soar to record high

Another 14 deaths were reported from Benazir Bhutto Hospital and six from the local District Headquarters Hospital.

The report also said that a total of 14,110 people were affected by dengue in Rawalpindi. Furthermore, 82,484 patients have been checked for dengue in public hospitals' OPD(s) so far.

Over the last 24 hours, 38 patients have been diagnosed with dengue fever in the city.