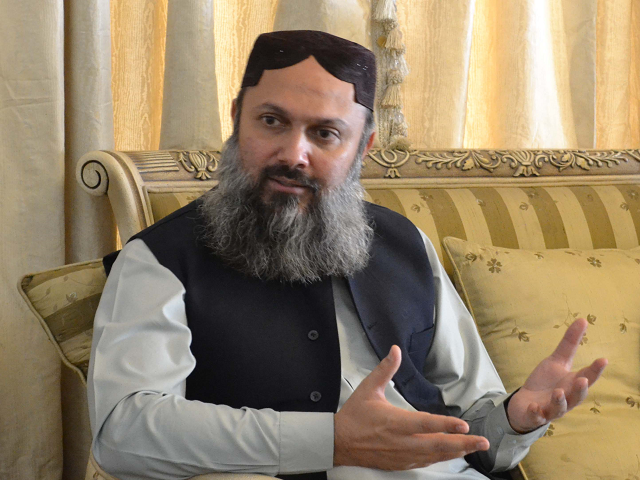 ---
QUETTA: Balochistan Chief Minister Jam Kamal on Wednesday met Prime Minister Imran Khan at the Prime Minister Secretariat to discuss development schemes in Balochistan.

Kamal Informed PM Khan that current account deficit in Balochistan has declined due to effective policies of the federal government and timely payment of debt would ease economic crisis.

"The federal and provincial governments are earnestly working day and night to address public issues and push the country toward development path," Kamal said.

Imran lauded performance of Balochistan government and said the federal government is sincerely taking measures to intensify development projects in Balochistan while endeavouring to stabilize the country's faltering economy,

"The Pakistan Tehreek-e-Insaf (PTI) government is taking bold steps to stabilise both Pakistan's and Balochistan's economies," the premier said. He condemned opposition's protest and said the opposition parties want to create political chaos but the federal government is handling them with patience.

CM orders inquiry against corrupt officials

Kamal on Thursday ordered inquiry against allegedly corrupt officials and a contractor on recommendation by the Chief Minister Inspection Team (CMIT) that probed into alleged corruption and use of low quality material in Ziarat Annexe project.

Kamal also directed the CMIT to send the case to the Anti-Corruption Department to hold the contractor and the government officials accountable for harming the national exchequer.

The CM in July directed the CMIT to visit the construction site of the development project after the complaints of irregularities and ordered to submit a report to the Chief Minister's Secretariat.

After the CMIT report, the CM took notice of increase in the project's funds by Communication and Works (C&W) Department, flawed civil work, revision on additional funds without permission and corruption in goods procurement while ordering strict action over corruption in the scheme.

"The contractor and project officials used flawed material while no evidence was found regarding revision of additional funds," the report said, urging the CM to take measures for strict monitoring of the C&W development schemes.

Kamal directed the CMIT to take strict action against corrupt elements that are wasting public money.
COMMENTS
Comments are moderated and generally will be posted if they are on-topic and not abusive.
For more information, please see our Comments FAQ