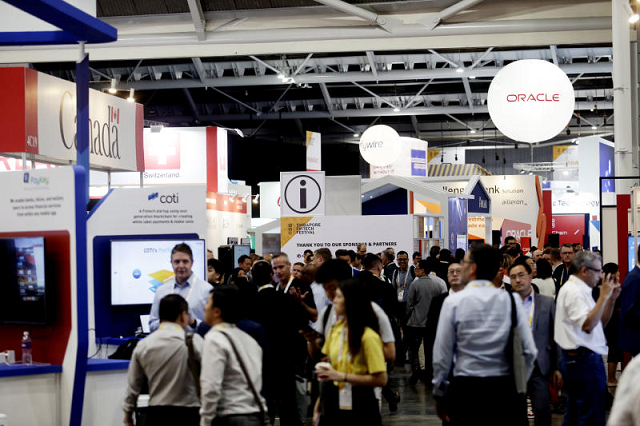 ---
Pakistani Tech industry is making waves,  people are being given more opportunities to present their work globally.

Shah Mahmood Qureshi took to Twitter to acknowledge 6 Pakistani startups that will be presenting their products and solutions at the Singapore Fintech Festival next week on the #StartKar platform, which is an initiative of the Pakistani High Commission.

6 Pakistani startups introduce their products/solutions at Singapore Fintech Festival next week on the #StartKar platform, an initiative of the Pakistan High Commission and our diaspora. Proud of our youth for leading the way in the global tech revolution.

— Shah Mahmood Qureshi (@SMQureshiPTI) November 7, 2019

The Singapore Fintech Festival is an international platform for the fin-tech community to come and connect with one another, collaborate and co-create with each other.

The festival takes place annually and will be a three-day fiesta starting November 11 this year. The six startups from Pakistan are; Tez, Rapid Compute, Hysab Kytab, Cheetay, Finja, CreditFix and a more established business now called Bykea.

Ranging from digital micro-financing institutions to mobile applications, listed below are the startups and what they will be presenting.






Tez Financial service, a digital micro-financing institution aimed at providing financial support to the unbanked and under-banked through a smartphone application is one of the six that are presenting their app at the Singapore Fintech Festival.

Rapid Compute


PHOTO: RAPIDCOMPUTE

Pakistan's first premium class public cloud computing platform, Rapid Compute provides cloud solutions to power the Mission Critical applications of business.

Hysab Kytab


PHOTO: HYSAB KYTAB

Hysab Kytab is a forthcoming fin-tech startup that provides users with an easy-to-use mobile application that offers a platform for people to manage their financial doings.

Cheetay


PHOTO: CHEETAY

Cheetay Logistics, a technology-enabled logistics company catering to high demand NOWCommerce in Pakistan which is a booming e-commerce platform will also be presenting their know-how of the product.

Finja


PHOTO: FINJA

Finja is a company that aims to transform the financial structure of the economy by digitalising it. The company is a licensed digital lending platform that intends to focus on the financial wellness of urban working-class individuals, SMEs, and businesses.

CreditFix


PHOTO: CREDITFIX

A company that uses Machine learning and Big Data to combine and allow low-income borrowers to finance loans for starting or growing their business ventures named CreditFix will be talking about

Bykea


PHOTO: BYKEA

A now well-established business of ride-hailing that provides affordable delivery service around the city while also creating job opportunities for people will also be amongst the businesses that will showcase what their company is all about.

With the advancement in the technology world almost every day, it comes as no surprise that Pakistan is also hopping on that bandwagon and startups are taking this as a role on themselves to present their businesses to gain some popularity globally.