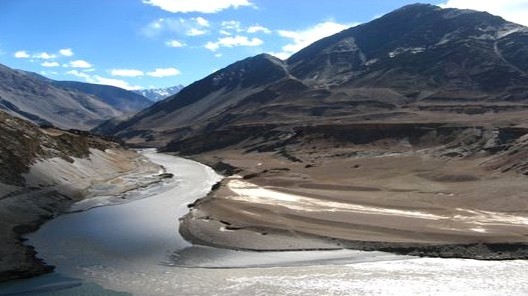 ---
ISLAMABAD: The Indus River System Authority (Irsa) on Saturday cut down the water share of Sindh and Punjab by up to 29,000 cusecs.

According to Irsa sources, the water body has slashed water share of Sindh from 130,000 cusecs to 121,000 cusecs and Punjab's share from 123,000 cusecs to 103,000 cusecs.

Sources said that Punjab was being provided 35,000 cusecs and Sindh 110,000 cusecs from the Indus zone which consists of water from Indus and Kabul rivers. After the reduction in water share, Punjab is now getting 20,000 cusecs, while Sindh is getting 100,000 cusecs.

Irsa is providing 11,000 cusecs to Balochistan from Guddu barrage and 4,000 cusecs to Khyber- Pakhtunkhwa from Sukkur barrage on a daily basis. Sindh's water share was decreased by 9,000 cusecs and Punjab's by 20,000 cusecs.

Irsa has convened a meeting on June 16 and parliamentarians belonging to Sindh and southern Punjab and representatives of the two provinces have been invited. Irsa has arranged a detailed briefing on the Chashma-Jhelum link canal.

The Express Tribune has learnt that the Punjab government has contacted Prime Minister Yousaf Raza Gilani on the Chashma-Jhelum link canal matter and asked him to get the province its due share of water. The federal government has organised a meeting of the parliamentary members of Sindh and southern Punjab, so that the issue could be resolved.

Sources said that the water shares will decrease further if the situation does not improve. Punjab and Sindh are the largest producers of cash crops, such as sugarcane and rice.

Published in the Express Tribune, June 13th, 2010.
COMMENTS
Comments are moderated and generally will be posted if they are on-topic and not abusive.
For more information, please see our Comments FAQ