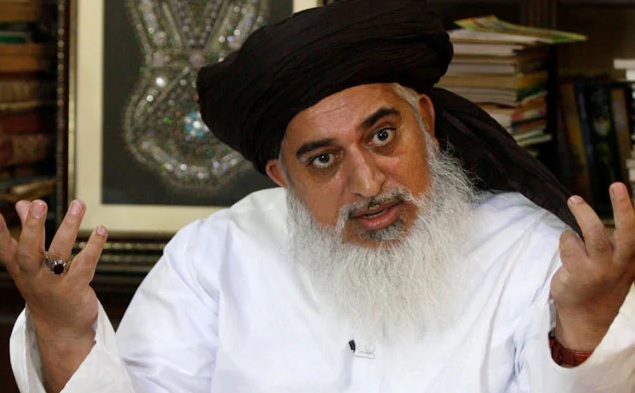 ---
LAHORE: The Punjab government has allowed Allama Khadim Hussain Rizvi's Tehreek-e-Labbaik Pakistan (TLP) to hold a conference in Lahore today (Saturday) in connection with Eid Miladun Nabi (PBUH) celebration and to show solidarity with the people of Indian Occupied Kashmir (IOK).

This will be the religious party's first major congregation after a while as it faced a massive crackdown due to its agitation in the wake of the acquittal of a blasphemy accused, Aasia Bibi, last year.

The Labbaik Yaa Rasool Allah & Yakjehti-e-Kashmir Conference will be held at Minar-e-Pakistan.

According to an insider, the government did not give the party any written approval but allowed it verbally to hold the conference. The decision was taken in order to avoid any further political turmoil as the opposition parties' Azadi march in Islamabad is already a source of concern for the government.

"We could not give you anything in writing but you people could hold your conference at Minar-e-Pakistan," the source quoted a Punjab government representative as saying to a TLP delegation.

When The Express Tribune contacted with Deputy Commissioner (DC) Office, the officials denied that they gave any permission to the TLP for holding a conference at Minar-e-Pakistan.

However, the TLP District Ameer Mufti Abid Raza Qadri said all matters with regard to the conference had been resolved after talks with the government. He said the government had been asking them to shift the venue but later agreed to their demand.

On Friday, the Lahore High Court's (LHC) Justice Sayyed Mazahar Ali Akbar Naqvi directed the Punjab government and the party to sit together and resolve the matter while hearing the TLP's plea seeking permission to hold the conference.

In the petition, the TLP had contended that it is the fourth largest party in Pakistan and the third largest in Punjab duly registered with the Election Commission of Pakistan (ECP).

It contended that the party has the right under Article 16 to arrange political gatherings, conferences and meetings at any place in Pakistan in accordance with law.

The party said it was astonishing that the respondent [Punjab government] had granted permission to different political and religious parties to hold rally at the Minar-e-Pakistan but was disallowing it.

It had requested the court to allow it permission to hold the conference at the said venue.