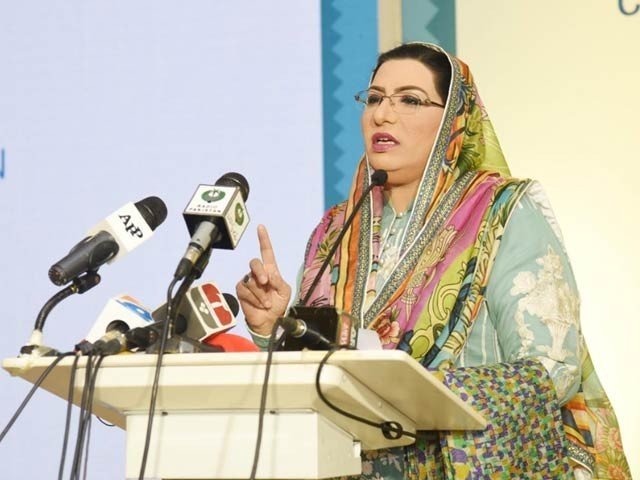 ---
ISLAMABAD: Special Assistant to Prime Minister on Information and Broadcasting Dr Firdous Ashiq Awan on Saturday said five families who are taking part in the 'Azadi March' are challenging the writ of the state.

Sharing a picture of the opposition on Twitter, she said, "Mufti Mehmood, Achakzai, Wali Khan, Bhutto and Sharif," families had been ruling this country and want to continue the cycle of nepotism by passing on power to their children.

Earlier on Friday, Dr Firdous said, "Opposition through its agitation is trying to stop the Pakistan Tehreek-e-Insaf (PTI)-led government from delivering for the welfare of the people."

Firdous Ashiq Awan gets another contempt notice from IHC

"All those tainted with corruption would now share the same stage in Islamabad. Prime Minister Imran Khan had said the corrupt are getting together," Dr Firdous said in a reference to the opposition parties' Azadi march which has reached Islamabad and now demands the PM's resignation in two days.

Dr Firdous, who was talking to media after her visit to district courts on the direction of Islamabad High Court (IHC), said the government is ensuring the protection of life and property of the citizens; however, it has not erected hurdles in the way of protesters.

"The government has accepted the right of the opposition to protest. Those who claimed to be champions of democracy are now trying to dislodge the government through protest," she added.