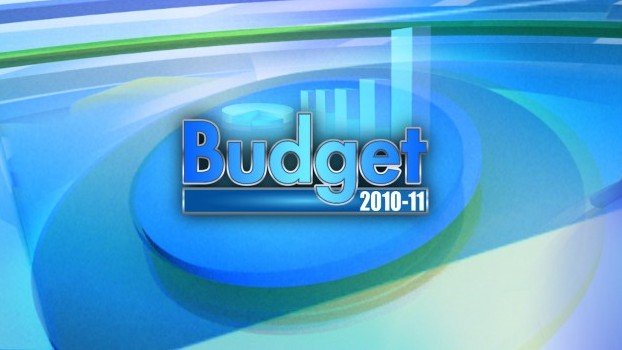 ---
ISLAMABAD: The government on Saturday defended the lowering of budgetary allocations for education and health, arguing that, since these sectors are to be transferred to provinces under the new constitutional arrangement, they don't need federal money any longer.

"Funds will be transferred to the provinces from next year as per recently passed 18th amendment which has made health and education provincial subjects," State Minister for Finance Hina Rabbani Khar said while speaking in the in the National Assembly session.

She was responding to the opposition's criticism of a reduction in the funds allocated for primary and higher education and health in the federal government's budget proposals for 2010-11. Taking part in the on-going debate on the budget, several members from the government-allied and opposition parties deplored the lessening of allocations for education and health and urged authorities to review the proposal.

The loudest of voice in favour of more funds for these sectors came from PML-N information secretary Ahsan Iqbal, who was at a loss regarding the reduction.

The PML-N leader said the country has 25 million youth aged between 17 and 24 and only 4.5 per cent among them go to higher education institutes against 11 per cent in India, 18 per cent in Malaysia and 18 to 20 per cent in China. This, he argued, constitutes a strong case for the government to review its budgetary allocations for higher education. "If we want to build an educated nation, the only way is to spend more on education," said Iqbal.

PML-N members Anusha Rehman Khan and Hanif Abbasi were equally critical of the reduction in the education and health budgets and joined the chorus urging the government to allocate more money.

S A Iqbal Qadri of the MQM said that health and education are the most important sectors and there is a need to enhance funds allocated for the two.

Though the focus was largely on these two sectors, members also voiced suggestions on other topics ranging from agricultural tax to the impact of bad governance on the economy.

At least two members from rural Sindh opposed the proposal of taxing farm incomes, arguing that the agriculture sector was already taxed heavily and any additional burden would ruin it.

PML-Q's Ghous Bux Mehr and Nawab Yousuf Talpur of the Pakistan People's Party (PPP) put aside their political differences to join hands to voice their disapproval to the idea of taxing agriculture. Rather, both of them demanded, the sector should be further subsidised if Pakistan has to achieve autarky in food production.

Talpur suggested that the government adopt a primitive model of economy in which agriculture is a central sector because he believed nothing else seemed to have worked.

Published in the Express Tribune, June 13th, 2010.
COMMENTS
Comments are moderated and generally will be posted if they are on-topic and not abusive.
For more information, please see our Comments FAQ