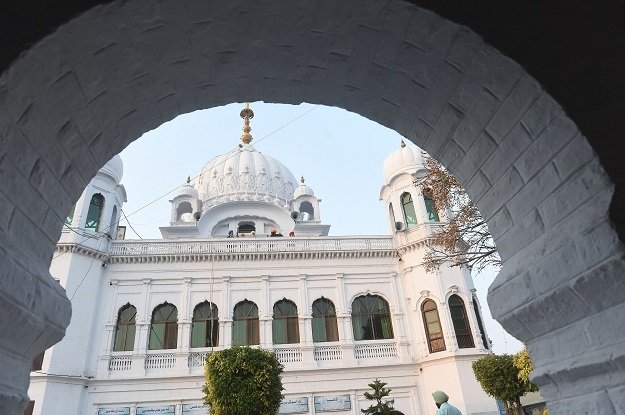 ---
Ahead of Kartarpur Corridor's inauguration, Prime Minister Imran Khan waived off two requirements for the Sikh pilgrims traveling to Paksitan on the occasion of Baba Guru Nanak's 550th birth anniversary.

In a tweet, the premier said members of the Sikh community coming to Kartapur from India will not need a passport. "They will be able to travel with a valid identity card."


For Sikhs coming for pilgrimage to Kartarpur from India, I have waived off 2 requirements: i) they wont need a passport - just a valid ID; ii) they no longer have to register 10 days in advance. Also, no fee will be charged on day of inauguration & on Guruji's 550th birthday

— Imran Khan (@ImranKhanPTI) November 1, 2019


The pilgrims will no longer have to register 10 days in advance, he said. PM Imran also waived off fee on the day of inauguration and the birth anniversary on November 12.

The Kartarpur Corridor will be inaugurated by the premier on November 9 - three days before the 550th birth anniversary festivities. Thousands of Sikh pilgrims are traveling to Nankana Sahib to celebrate the 550th birth anniversary of their religious founder.

Pakistan, India ink historic Kartarpur Corridor pact

The agreement to open the corridor was signed between Islamabad and New Delhi in October. The Kartarpur Corridor will allow Sikh pilgirms to visit Gurdwara Kartarpur Sahib – one of Sikhism's holiest pilgrimage sites in Narowal district of Punjab – without a visa.

The corridor – about six kilometres long – connects Gurdwara Darbar Sahib Kartarpur, the last resting place of Sikhism founder Guru Nanak Dev Ji, with Dera Baba Nanak Sahib, another Sikh holy site in the Indian state of Punjab.

The agreement between Pakistan and India is being seen as rare cooperation between the two bitter neighbours after a military confrontation in February that saw Indian warplanes violating Pakistan's airspace and dropping bombs and Pakistan downing two Indian jets following retaliatory air strikes inside Indian Occupied Kashmir.