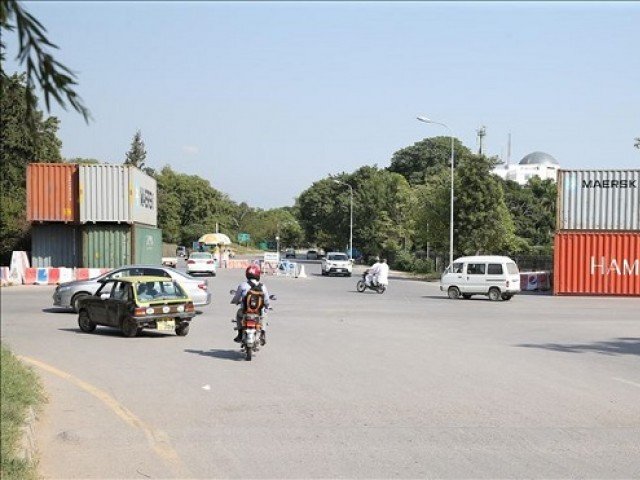 ---
FAISALABAD: Pakistan Textile Exporters Association (PTEA) Chairman Sohail Pasha has expressed grave concern over large-scale confiscation of export goods-laden containers by the law enforcement agencies in different cities of Pakistan to block main roads ahead of Azadi March by opposition parties.

"This step on the part of law enforcement agencies has put export orders worth millions of dollars at stake," he said. "Owing to the seizure of containers, export shipments are not reaching ports on time and vessels are sailing away without the consignments."

Pasha added that the failure to meet international commitments would lead to disputes, loss of customers, lack of market access along with poor image of Pakistan as a goods supplier.

"A large number of containers carrying export shipments have been confiscated to be used as barriers against the agitators," he said. "As a result, truck and container companies are compelled to keep their remaining trailers and containers at different stations."

Fearing the cancellation of orders worth billions of rupees, he cautioned that a considerable number of consignments, ready to be shipped, would not reach ports on time, which would not only cause a massive loss to exporters but would also result in a significant dent to the national exchequer.

He noted that Pakistan's economy was undergoing a slowdown, hence the country needed to lift exports in a bid to boost revenues. "However, such disruptions in business activities can portray a negative image of Pakistan among countries which import our goods," he said and added that such actions could push down Pakistan's exports because of tough competition in global markets.

He stressed the need for round-the-clock facilitation by the government so that exporters could dispatch international orders on time. Global competitors were way ahead of Pakistan and international buyers had alternative options to switch to other countries, he pointed out.

PTEA Vice Chairman Haris Yousaf said the seizure of export goods-laden containers was causing immense trouble to importers as well as exporters. "This action is halting trade and industrial activities, particularly in the upcountry," he said.

"A major share of country's exports comes from different areas of Punjab, part of which has now been suspended due to the seizure of several containers," he said. "Resultantly, the letters of credit will expire and export orders may be cancelled." Yousaf regretted that the exporters had no information about their seized cargoes as to where the shipments, which were on their way to the harbour, were taken.

Published in The Express Tribune, October 27th, 2019.

Like Business on Facebook, follow @TribuneBiz on Twitter to stay informed and join in the conversation.