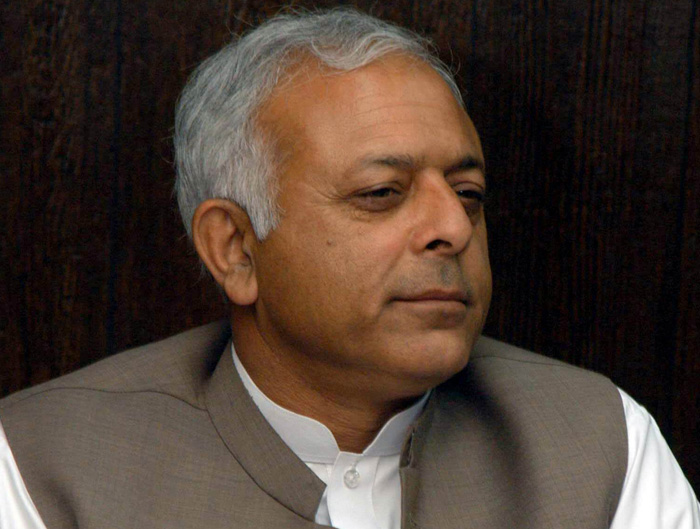 ---
ISLAMABAD: Aviation Minister Ghulam Sarwar Khan on Friday sought to quash any impression of a deal between the government and Nawaz Sharif, stressing that the relaxations given to the ailing former prime minister were on humanitarian ground.

Addressing a press conference in Islamabad, the minister said that the Lahore High Court (LHC) granted bail to Nawaz on medical grounds, which had nothing to do with the government. "Any deal with Nawaz Sharif is out of question," he told reporters.

"The impression of a deal is false. Prime Minister Imran Khan has advised [the relevant authorities] to give him [Nawaz] all facilities for his treatment, he said. "We do not do politics on someone's health. We have provided all facilities to the Sharif family and we accept court's decision."

Azadi March: Govt, opposition fail to settle on protest venue

On the occasion, the minister also criticised Jamiat Ulema-e-Islam-Fazl (JUI-F) chief Maulana Fazalur Rehman's 'Azadi march'. He emphasised that protest was everyone's right but "we will not let armed groups to come to Islamabad".

According to the minister, the opposition's proposed sit-in had pushed the Kashmir issue in the background, which "is a loss of the Kashmiris and beneficial to India". He added that he prayed to God to show Maulana the right path.

"The Kashmir issue unfortunately is getting minimum media coverage because of the so-called Azadi march, which undermines the government's efforts and initiatives for the Kashmir cause, Sarwar told the media.

He said the prime minister had visited several countries and met the heads of state to plead Kashmiris' case in a befitting manner but it seemed that the JUI-F chief was somehow working against Kashmir cause.

Responding to a question, the minister said that the government had allowed the JUI-F to hold the march in the federal capital within the constitutional limits. "Strict action will be taken against those who would challenge the writ of the state," he warned.

Nawaz gets bail on medical grounds in sugar mills case

"We will not let anyone disturb the law and order in the country," he said, adding that the government would check JUI-F's baton-wielding force at district level and it will not allow them to enter the capital city.

"Why Maulana has projected his baton-wielding force on social media… to whom he wanted to give the message, when the FATF (Financial Action Task Force) session was going on at that time," he asked, as he blamed Fazl for portraying a negative image of the country at the international level.