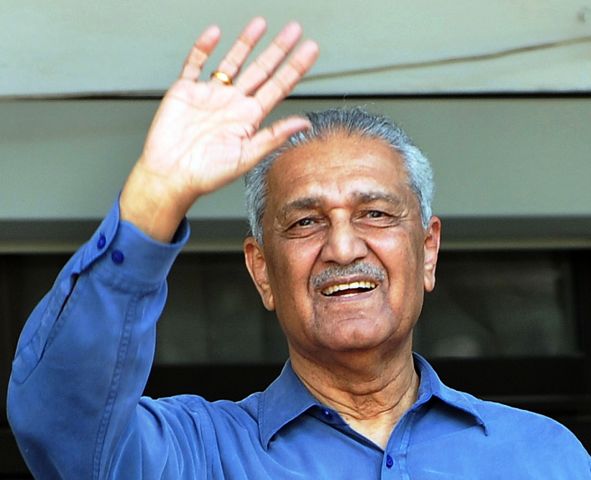 ---
LAHORE: Chief Justice of the Lahore High Court (LHC) Justice Sardar Shamim Ahmed Khan directed Dr Abdul Qadeer Khan to approach the Islamabad High Court (IHC) for the redressal of his grievance on his petition seeking movement as a free citizen.

The order read the petitioner had earlier filed a writ petition in the IHC with almost the same contention and it revealed that a settlement arrived between the petitioner and the government of Pakistan and the petitioner's lawyer accepted while the petitioner was declared a free citizen.

This court lacks jurisdiction to reopen the matter and if the petitioner feels dissatisfied, he may approach the IHC.

Dr AQ Khan seemed disappointed over the alleged slow pace of judicial process concerning his writ petition he had filed seeking his free movement and filed a petition on Wednesday through his lawyers advocates Muhammad Mudassar Chaudhry and Ghulam Mujtaba Chaudhry for early hearing of the main writ petition.

Dr AQ Khan demands action against 'perjuring officials'

Dr AQ Khan's counsel Ch Mudasar advocate implored the court that the titled writ petition was pending in the LHC and the same was fixed for July 11, 2019, but on the day fixed but due to non-availability of the bench, the same relisted and till date was not fixed for further proceeding.

Dr AQ Khan had requested the Chief Justice Lahore High Court to award punishment to those officials allegedly involved in betraying the court by producing forged statements in his case.

Dr AQ Khan, in his open letter, raised several questions in response to the claim of security officials who confined his moment to a house.

He requested the CJ LHC to deal with the forged statements produced by the security officials in his case.

Published in The Express Tribune, October 24th, 2019.