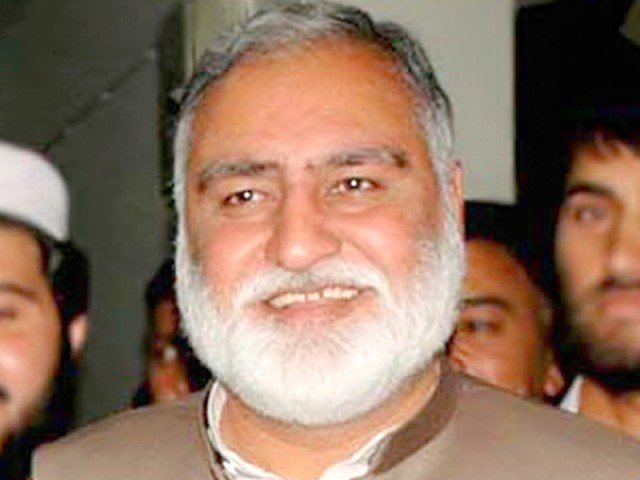 ---
ISLAMABAD: Jamiat Ulema-e-Islam-Fazl (JUI-F) central leader Akram Khan Durrani and his son Zahid Durrani Tuesday appeared before the National Accountability Bureau (NAB) in assets beyond means case.

Both father and son were questioned for 2 hours and 15 minutes at NAB Rawalpindi office.

Speaking to media later, Akram Khan Durrani said he had submitted the entire record from 1985 to-date with NAB.

The JUI-F leader stated that he had declared all his assets before the Election Commission of Pakistan (ECP) and had presented the same in the form of a book before the anti-corruption watchdog.

NAB arrests two in illegal appointments case against Durrani

Durrani lamented that his son was also summoned in assets beyond means case. He said his mother was also being interrogated as to how she made her son minister and chief minister.

He claimed that until the issue of Azadi march subsides, these sorts of hearings would continue to take place.

The former minister maintained that in the current situation no one was even safe in their houses and unrest was being created in the country.

Durrani observed that the government was not serious about talks. He said Rehbar Committee had unanimously decided that unless the government announces it would not create hurdles in Azadi march, there would be no negotiations.

The JUI-F leader stated that march would be held at every cost as it was their democratic right and nobody could stop them. He said the movement would be peaceful.

Speaking about the health of Nawaz Sharif, Durrani said that the condition of former premier worsened in jail as his platelet count had reduced to an alarming level.