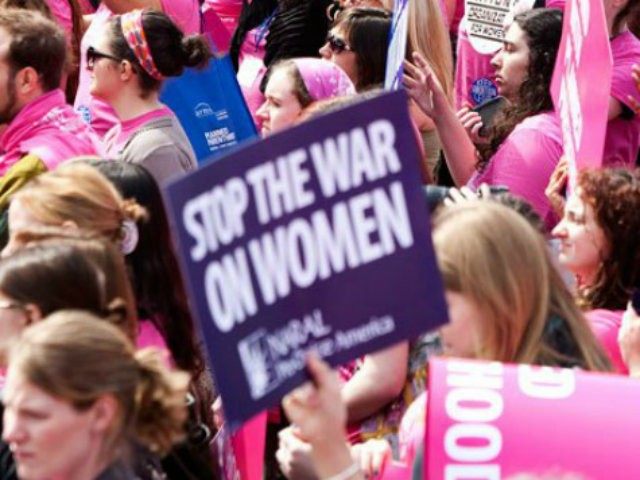 ---
Feminism demands three things: equality, equity, and the elimination of patriarchy.

The latter unites the various strands of feminist thought. It is their common enemy. It is easy to see why: patriarchy is a mechanism through which control is exercised over women. It is that control, in both the public and the private spheres, that prevents equality and equity for women to ever materialise. The great feminist scholar, Catherine MacKinnon, believed that without examining how power is distributed between the two sexes, we could not understand how to achieve equality. Men have been in control for so long, she said, that the legal discourse completely ignores the reality of women's lives. She was right. In our country, the lascivious stare of men in public places towards women is seen as normal. It shouldn't be normal anywhere.

To dispel myths and stereotypes regarding women crafted over centuries requires a powerful social movement. In a country like ours where women are covertly filmed in universities and blackmailed, that movement is needed more than ever. That movement is feminism, and this country needs it.

We need it because in the University of Balochistan, young female students are being forced to make a choice: education or dignity? These students were filmed through secret cameras installed in bathrooms and blackmailed by members of the university administration. The revelation of this practice may be new to our eyes, but according to the students, it has been going on for a number of years. Their cries of protest were given little weight by the university administration. It wasn't until the Balochistan High Court became involved that the issue became part of the mainstream media. In a province where the female literacy rate is already abysmal, such practices further destroy the chances of women gaining higher education. All because of some men in power.

Cases like this show the need for feminism. Recently, however, the unfortunate and tragic suicide of a lecturer in Lahore because of false accusations of sexual harassment has become the latest indictment against the movement. But that tragic incident is not an indictment against feminism. It is an indictment against the lack of effective measures existing in our society to adequately deal with claims of sexual harassment. It is an indictment against our justice system. Had we thought about creating structural mechanisms to deal with cases of sexual harassment in the past, we might today have had functioning forums that could easily sift through false accusations and give quick and efficient rulings on cases.

But we don't, because we silenced the voices of women for too long. So, issues that disproportionately affected women — like sexual harassment — were never taken seriously enough to force those in power to make adequate forums for their redressal. We are all, men and women, suffering because of that today. The fact that a sexual harassment at the workplace law was enacted in 2010 is proof of how long this issue has been ignored.

Sexual harassment is not the only problem that disproportionately affects women that we have long ignored. Forced conversions in Sindh impact women, but the PPP has routinely blocked legislation on the subject, and a zealot class, made up predominantly of men, has succeeded in convincing them to do so. Child abuse in places like Kasur disproportionately affects young girls, which has also shown how our inept justice system fails to solve problems that heavily produce burdens for women. Our solutions so far have been to tell women to cover themselves up some more.

We need feminism because it is a social movement that allows us to see the disparity of power that prevents these issues — sexual harassment, child abuse, forced conversions — from being remedied. Those who use the term "feminist" in Pakistan as an insult are simply on the wrong side of history. Because feminism will soon become the way of the world. It will be seen as something that is simply right by future generations, much like concepts such as civil rights and the rule of law. Those fighting for the feminist cause should take solace in the fact that such opponents have always existed — and have always failed. In 1893, for example, the Australian Parliament sought to introduce a bill that would extend the franchise to women. In a newspaper column in The Country one person said, "The suggestion that women are equal to men is absurd." Today, we look back at such words and wonder what these people were thinking.

This country needs feminism. The malady of patriarchy has only one cure after all.

Published in The Express Tribune, October 22nd, 2019.

Like Opinion & Editorial on Facebook, follow @ETOpEd on Twitter to receive all updates on all our daily pieces.