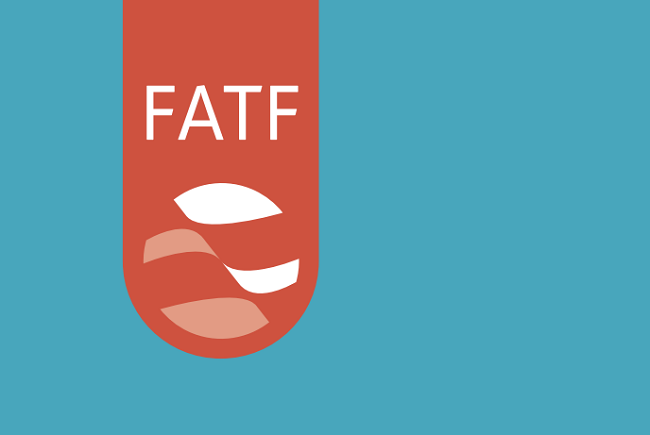 ---
ISLAMABAD: The Financial Action Task Force (FATF) will discuss today (Monday) steps taken by Pakistan to stop money laundering and terrorist financing in its plenary meeting that has started in Paris.

Federal Minister for Economic Affairs Hammad Azhar is leading Pakistani delegation that will have formal talks with the global body. Representatives of more than 200 countries and organisations are participating in the meeting that will continue till 18 October.

In case, the FATF is satisfied with the steps taken by Pakistan, the procedure to remove it from the grey list can start. However, the body may consider steps to include Pakistan in its black list in case Islamabad fails to how it has taken sufficient measure to curb the menace.

However, the country hopes that with the support of friendly countries, Islamabad will manage to avoid being blacklisted and would more likely stay in the grey list.

Sources said Pakistan has completed a new study on national risk assessment and sent 150-page report which includes 12 pages on financial assistance to terrorism and threats from terrorism. The report narrates actions against dysfunctional organisations and prosecution. After receiving FATF's feedback, Pakistan will compile a national risk assessment implementation plan and will start enforcing it.

Last week the final Mutual Evaluation Report of the Asia Pacific Group (AGP) – an FATF style regional body – had said Pakistan faces high risks of money laundering and terror financing and needs to improve understanding of the risks also emanating from various terrorist groups "operating in the country."

The APG released its Mutual Evaluation report days before the FATF's plenary meeting. After the APG report, chances are high that Pakistan would be retained on the grey list during the FATF plenary.

The cut-off date for Pakistan to show improvement to APG was October 2018 and the Pakistani authorities insisted that they made a lot of progress during the past year.

Lately, the Director-General of Military Operations has been given the overall responsibility for the implementation of FATF recommendations while Federal Minister for Economic Affairs Hammad Azhar is responsible for coordination from the civilian side.

The Mutual Evaluation Report of 2019 has not agreed with Pakistan's assessment that it faces 'medium' category risks of money laundering and terrorism financing. In its National Risk Assessment report, Pakistan said it did not believe money laundering and terrorism financing were high-risk category areas.

Contrary to the assessment by Pakistan that its overall terror financing risk assessment is 'medium', Pakistan faces significant risk of terror financing both from legitimate and illegitimate sources as well as weak or no, regulation and supervision of certain sectors such as hawala/hundi, NPOs and DNFBPs (Designated Non-Financial Businesses and Professions) and porous borders, according to the report.

"The terror financing cases are identified by a number of mechanisms but not via financial intelligence," said the AGP report. The report showed that out of FATF's 40 recommendations on curbing money laundering and combating the financing of terrorism, Pakistan was fully compliant only on one. It was largely compliant on nine, partially compliant on 26 and non-compliant on four recommendations.

On the level of effectiveness of Pakistan's AML/CFT, Pakistan was found moderately effective only on one benchmark while on the remaining nine its effectiveness was declared as low as of Oct 2018 cut-off date. Due to these adverse findings, the APG has already decided to place Pakistan on its Expedited Enhanced Follow up reporting list.

The report underlined that Pakistan's regulators – the State Bank of Pakistan and Securities and Exchange Commission of Pakistan – have very limited understating of the money laundering and terror financing regimes.

"Pakistan should adequately identify, assess and understand its money laundering/terror financing risks including transnational risks and risks associated with terrorist groups operating in Pakistan such as Da'esh, AQ, JuD, FiF, LeT, JeM and HQN, and this should be used to implement a comprehensive and coordinated risk-based approach to combating money laundering and terror financing," it said.