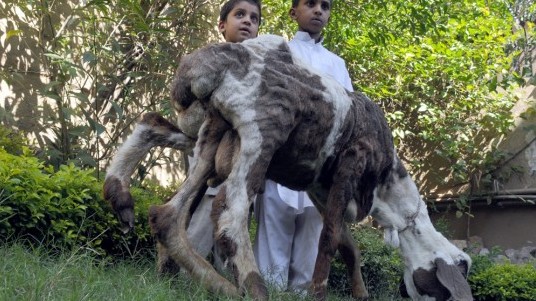 ---
ISLAMABAD:


Billu, the six legged wonder lamb of Islamabad has been busy entertaining children in the capital. The lamb has two legs in the front and four at the back.

Billu belongs to Talawat Khan, who has been taking care of the lamb for the last one year at his residence.

According to reports, the lamb also has excess internal organs. For the moment, Billu has gained notoriety in the capital and has received considerable media attention over the last few days.


COMMENTS (1)
Comments are moderated and generally will be posted if they are on-topic and not abusive.
For more information, please see our Comments FAQ