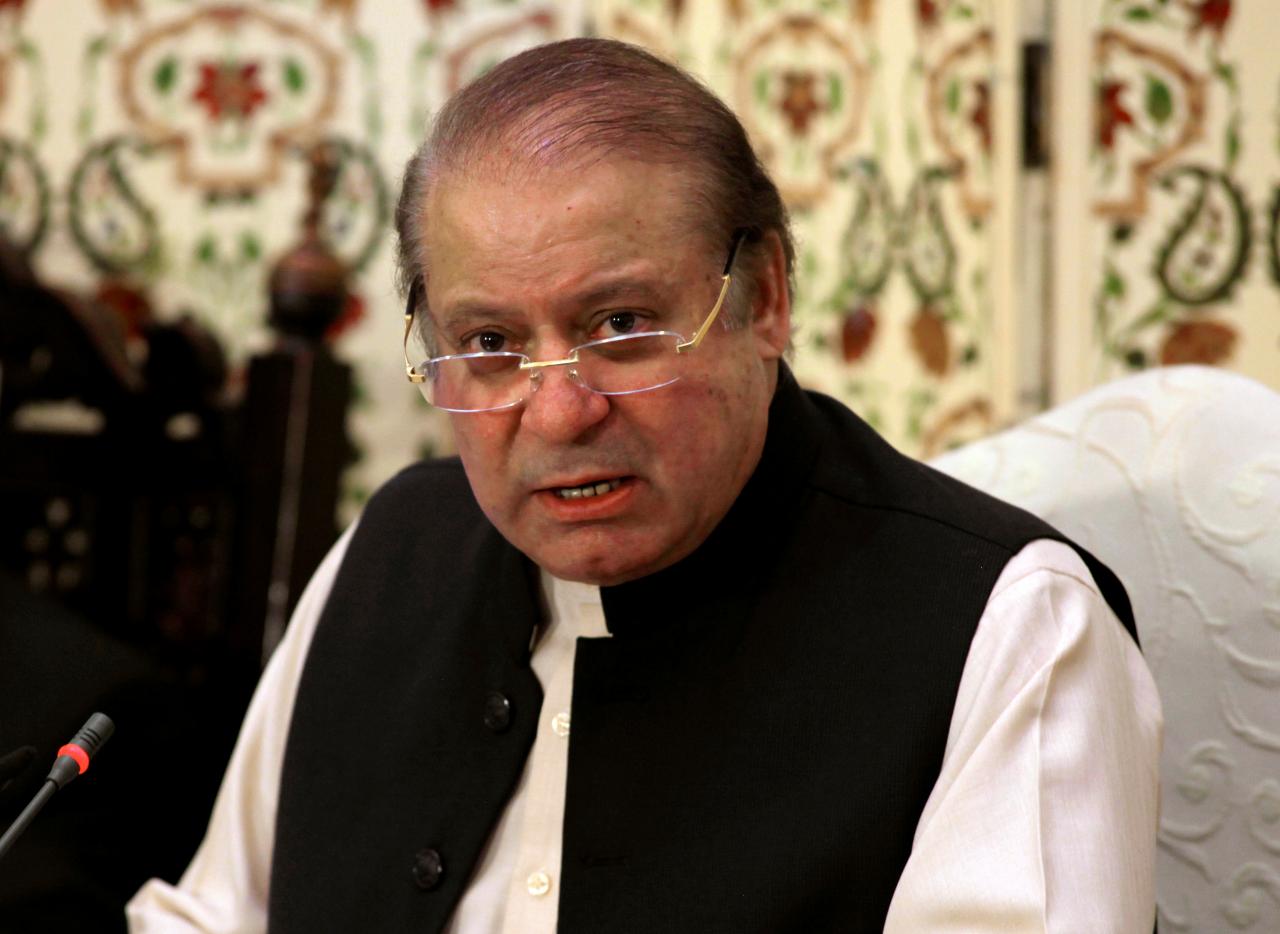 ---
LAHORE: The National Accountability Bureau (NAB) on Friday obtained 14-day physical remand of former prime minister Nawaz Sharif in connection with the Chaudhry Sugar Mills (CSM) case.

The PML-N supremo was taken into custody from Lahore's Kot Lakhpat prison – where he is already incarcerated and serving time in the Avenfield case – and taken to an accountability court in the provincial capital.

Presented in court amid tight security, the accountability watchdog was given a 14-day physical remand of the former premier.

"Nawaz Sharif is behind the bars in Kot Lakhpat and he needs to be interrogated in the CSM case," said NAB's prosecutor Hafiz Asad Awan.

قائد پاکستان مسلم لیگ ن محمد نوازشریف کی احتساب عدالت آمد#ہےشیردلیرنوازشریف pic.twitter.com/SiwnntCWAX

— PML(N) (@pmln_org) October 11, 2019

"In the CSM case, Nawaz's arrest and his questioning are very important. The case cannot proceed further unless these conditions are not fulfilled," added the NAB prosecutor.

The hearing was later adjourned till October 25.

"From 1937 till 1971, all the money came from the family business. My father was a businessman. Tell me where is the corruption here?" asked Nawaz in court.

"Show corruption during the times when I was in power or the chief minister, I will leave politics. I joined politics later while the assets were made way earlier," he claimed.

The ousted prime minister claimed that former military ruler Pervez Musharraf had created NAB for him. "It is a black law which is being used only against the leadership and workers of PML-N."

Earlier in August this year, NAB had also arrested PML-N leader Maryam Nawaz and Yousuf Abbas in the CSM case.

Nawaz had already been sentenced to seven years in prison last year. An Islamabad anti-corruption court had ruled in 2018 that the PML-N leader was unable to prove the source of income that had led to his ownership of a steel mill in Saudi Arabia.

However, the former premier had claimed the charges were politically motivated.

Nawaz was also sentenced by the same court to 10 years in prison on charges related to the purchase of upscale apartments in London after the Supreme Court removed him from power.

Support for JUI-F's march

Nawaz, while speaking to the media in Lahore on Friday, expressed full support for Jamiat Ulema-e-Islam's (JUI-F) 'Azadi March' scheduled to be held in Islamabad on October 31.

'Sharifs used sugar mill for money laundering'

"Maulana Fazlur Rehman had proposed to resign from the assemblies after the elections and I believe, to reject his call was a wrong decision," said the former premier.

He added, "PML-N fully supports JUI-F's march and in this regard, I have written everything in a letter to Shahbaz Sharif."

مولانا فضل الرحمن کی پوری حمایت کرتےہیں
انہوں نےالیکشن کےفوری بعداسمبلیوں سے استعفے دینےکاکہا سمجھتا ہوں کہ انکی بات کو ردکرنا بالکل غلط تھا ہمیں احتجاج کرنے کا کہا تھا لیکن ان کی بات کو ردکرنا غلط تھا شہباز شریف کوخط لکھا ہے سب کچھ لکھ کر بھیجا ہے وہ آج بریف کریں گے: نواز شریف pic.twitter.com/mGmE4J3uhx

— PML(N) (@pmln_org) October 11, 2019