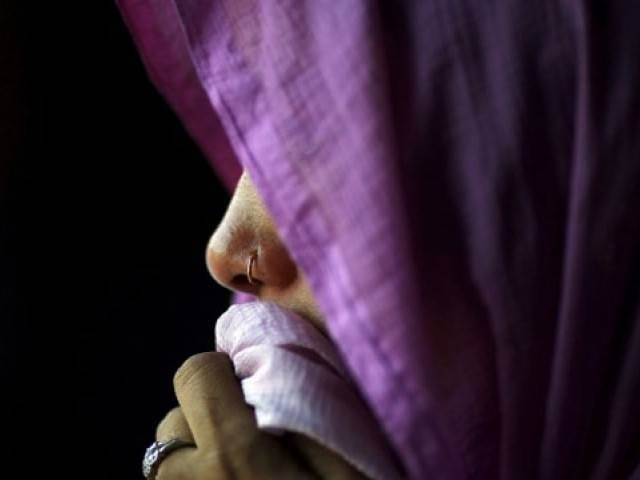 ---
LODHRAN: Regional Police Officer (RPO) Wasim Ahmed Khan and District Police Officer (DPO) Jamil Zafar inaugurated the Violence Against Women Centre (VAWC) in Lodhran district to provide women facing domestic violence a safe place.

Speaking on the occasion, the RPO said that nine such centres would be set up all over the region while one such centre was currently being constructed in Multan. "Violence against women will not be tolerated at any cost. Issues being faced by women will be addressed on a priority basis," he said.

He added that the centre has an all-female staff and aims to resolve issues related to domestic abuse, underage marriage and sexual violence against women by providing women with the necessary guidance and legal support, he said. He added that VAWC staff would take indiscriminate action against incidents of domestic abuse, rape, and karokari after receiving formal reports and FIRs.

Woman beaten, stripped by husband, relatives in Islamabad

The purpose of providing these women all these facilities is to reduce the gap between the police and the public. Citizens are also expected to cooperate with officials, he said.

Later, while addressing a police court, he stated that we have a responsibility to improve the dignity and the reputation of the police force.

All officials should keep an eye on their surroundings and report any policeman who acts in a manner that reflects badly on the department, he said. We aim to serve and facilitate the people, he added.

He expressed these views while addressing a police court at Javed Islam Shaheed Police Lines.

The RPO stated that the police court has been arranged on the direction of Punjab Inspector General of Police Arif Nawaz Khan. All police officers should perform their duties efficiently so that the entire department's force is up to the mark, he added.

He maintained that no police torture cell or illegal detention of any kind will be tolerated. The department has no place for police officials who are tarnishing the image of the police department, he said.

Mardan Committee: Panel to work against gender bias

DPO Malik Jamil Zafar, SP Investigation Syed Mohammad Abbas and all DSPs were present at the occasion. Addressing a police convention, DPO Malik Jamil Zafar stated that the Multan region is working well under the leadership of RPO Waseem Ahmed Khan.

"The main aim of organising police courts in Lodhran is to minimise the communication gap between officers and workers so that the whole department is able to work efficiently," he said. This will only benefit the people, he added.

Published in The Express Tribune, October 10th, 2019.
COMMENTS
Comments are moderated and generally will be posted if they are on-topic and not abusive.
For more information, please see our Comments FAQ