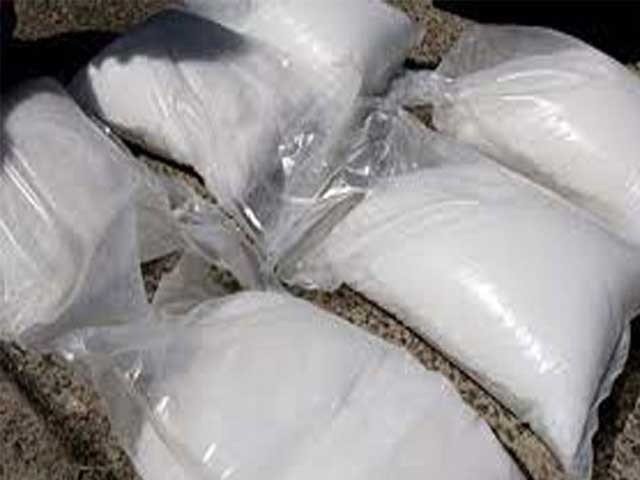 ---
PESHAWAR: The Airport Security Force (ASF) on Wednesday seized more than three kilograms of crystal methamphetamine, commonly known as 'ice', at Peshawar's Bacha Khan International Airport (BKIA).

Airport officials privy to the development stated that a resident of district Mardan, who was on his way to Jeddah via Dubai, concealed the drugs in his clothes.

The individual smuggling the drugs was caught at the last security check and had managed to slip past other security check stations.

A senior security official at the airport also questioned the possibility of a person carrying over 3kgs of drugs without being intercepted.

Drug addicts have no future, says ANF commander

"Yes it's fine and a good job done by ASF," he said. "But how did this passenger dodge the Anti-Narcotics Force? I mean how this is possible?" he questioned ANF and the joint search desk at the facility.

BKIA Chief Operating Officer Obaidullah Abbasi congratulated ASF on successfully foiling the smuggling attempt.

Earlier, ANF Peshawar in collaboration with ASF arrested Irfan Khan, a resident of Kohat, at Peshawar International Airport and recovered 795 grams amphetamine, which was concealed in four Axe wooden handles. He was travelling to Riyadh.

ANF Peshawar also intercepted an unattended Suzuki Swift Car at New Toll Plaza, Kohat and recovered 26 kg hashish, which was concealed under the floor of the said vehicle.